O'Day Day Sailer Sailboat (1967)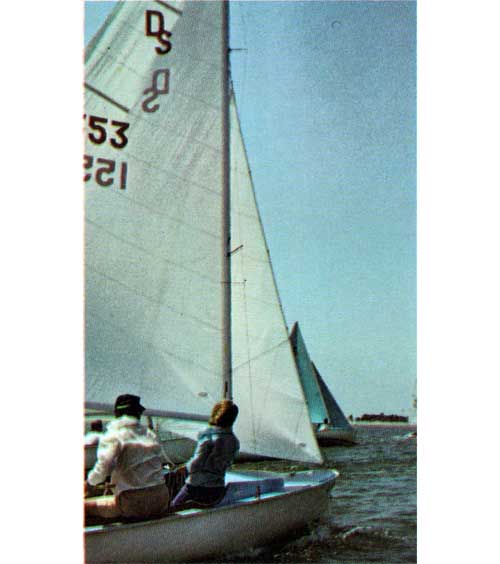 The boat that launched 10,000 weekends, we call her, but that's an understatement, because today there are nearly 4000 Day Sailers throughout the country.
She exhibits remarkable performance in heavy or light airs, and she has an outboard well, a roomy cockpit and cuddy cabin, and many other fine features.
It wasn't until Uffa Fox designed this fast, stable and comfortable boat that the concept of Family Sailboat Living was born.
Youngsters can sail her, the whole family can race her, and whether you're trailing her to a distant harbor or lake, roller-reefing for a blow, or gliding across a quiet inlet, you'll find the Day Sailer a real introduction to family sailing and a joy to own.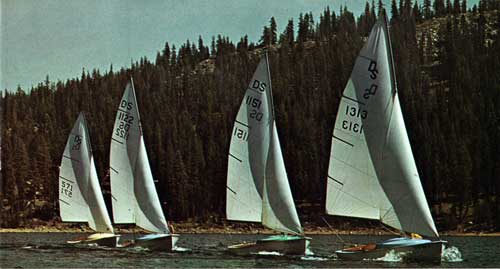 SPECIFICATIONS:
Length: 16' 9";
Beam: 6'3";
Draft: Centerboard up 7"; down 3'9";
Sail area: 145 sq. ft.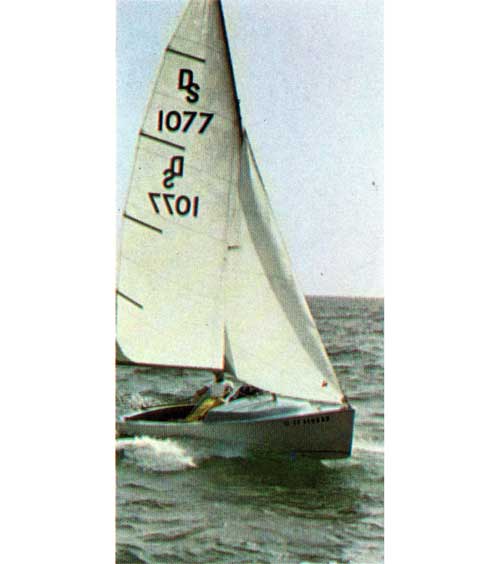 STANDARD FEATURES:
Outboard well
Roller reefing
Cam action main and jib sheet cleats
Anodized aluminum spars
Wire halyards
Foam filled spars
Storage rack under rear deck
Sail locker in bow
Philippine mahogany floorboards
Storage shelves under cuddy
Bow eye
Combination paddle and boom crutch
Drain plug in cockpit
Kickup rudder and centerboard
Vinyl gunwale guard
Adjustable jib sheet leads
Positive foam flotation
2 year warranty.
More Specifications | More Information on the Construction and O'Day Sailboats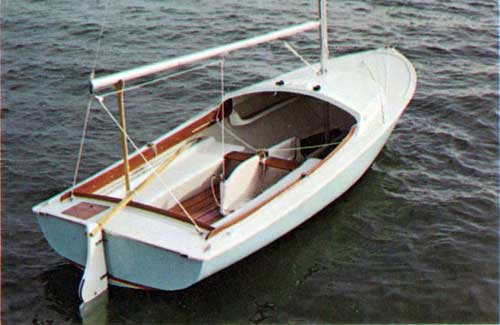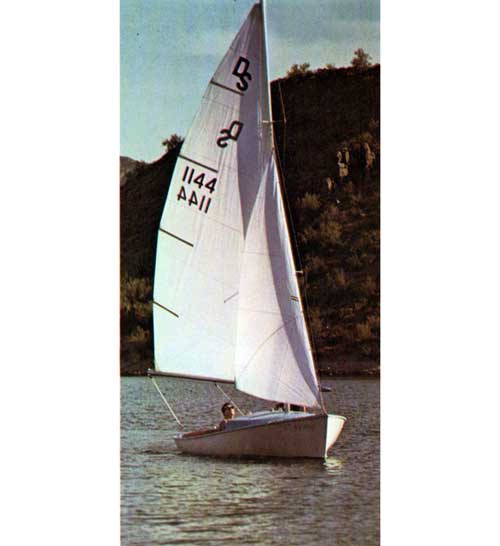 Enjoying a Summer Day with a smooth sailing O'Day Day Sailer Sailboat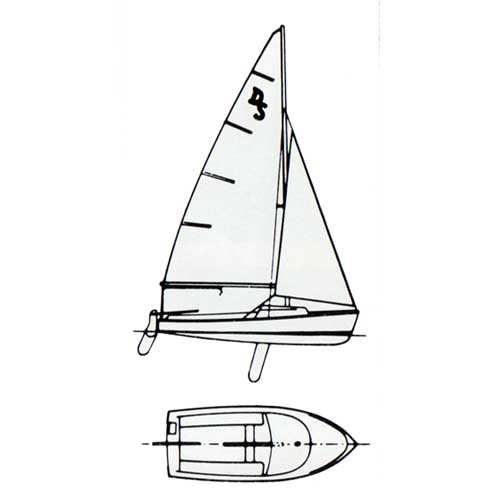 Top and Side Diagrams of the O'Day Day Sailer Sailboat
GG Archives REF: BPODY-002-1967-C-CAT