O'Day Sprite Sailboat with Specifications and Standard Features (1967)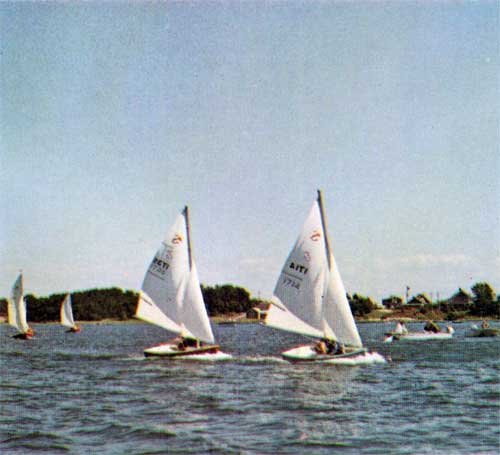 Fast-moving, lively, incredibly maneuverable -- that's Sprite. This roomy sailboat holds three or four youngsters, one or two adults, and can be sailed cat rigged or easily converted to a sloop. It can even carry a spinnaker.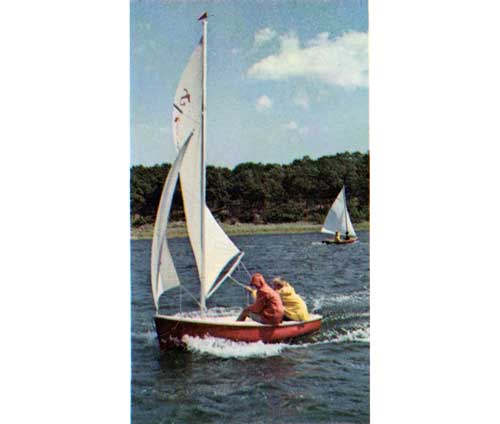 Car-top it, pull it right up on a beach -- and Sprite's rugged enough to be left at a dock or mooring. Dry? You bet -- used for frostbite racing. The O'Day Sprite sailboat is designed for training youngsters to sail, with built-in buoyancy tanks, and with room to seat four youngsters, makes the perfect investment for your kids or grandchildren.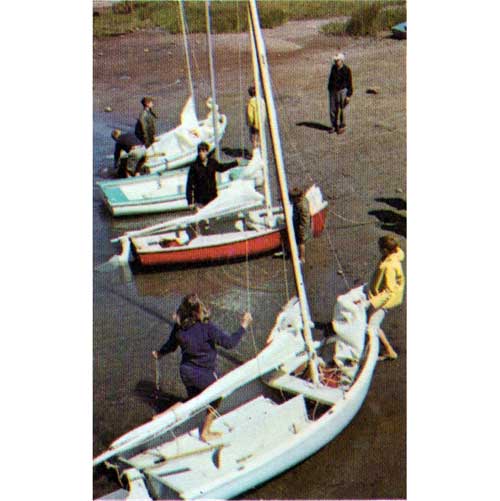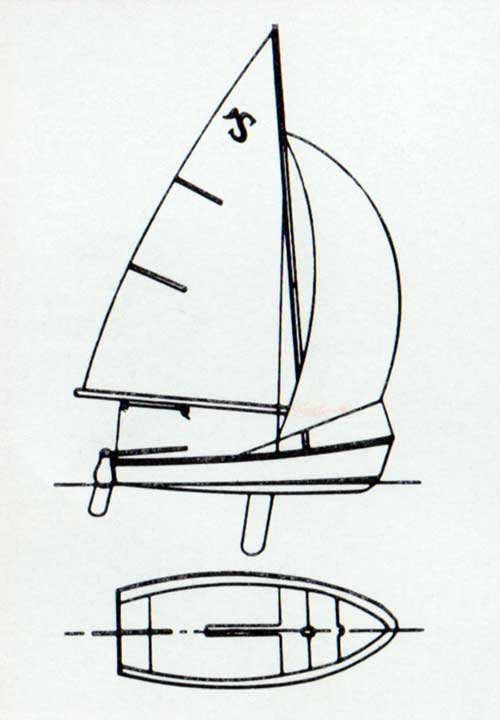 SPECIFICATIONS:
Length: 10'2";
Beam: 4'9";
Draft: Centerboard up 3"; down 3'5";
Sail area: 63 sq. ft.
STANDARD FEATURES:
Convertible rig (sloop or cat)
Positive foam flotation
Foam filled mast
Anodized aluminum spars
Kick-up rudder and centerboard
Bow eye
Drain plug in cockpit
Vinyl gunwale guard
2 year warranty.
More Specifications | More Information on the Construction and O'Day Sailboats
GG Archives REF: BPODY-002-1967-C-CAT