O'Day Kitten Sailboat Sales Information and Specifications (1966)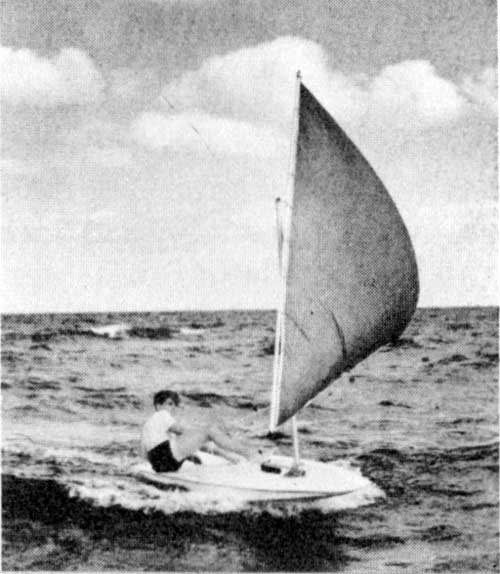 The O'Day Kitten is perfect personal sailboat - the lightest boat manufactured by O'Day.
Designed for the beginning sailer but perfect for an experienced sailer who enjoys being out and about, having fun sailing on the lake.
SPECIFICATIONS:
Length: 10' 2"
Beam: 36"
Draft: daggerboard up 2"; down 1'10" Nylon Sail: 42 sq .ft.
Weight Complete: approx. 65 lbs.
CONSTRUCTION
Fiberglass hull and deck, alum. mast and boom, hull completely foam filled, alum, hand rails, marine plywood rudder and daggerboard, alum. gunwale guard.
Sales Information:
10' 2" white hull and deck. Complete boat with red, white or blue nylon sail $ 219.00
Source: 1966 O'Day Fleet Catalog and Price List Flyer.
GG Archives REF: BPODY-001-1966-C-CAT