The New 1971 O'Day Widgeon Sailboat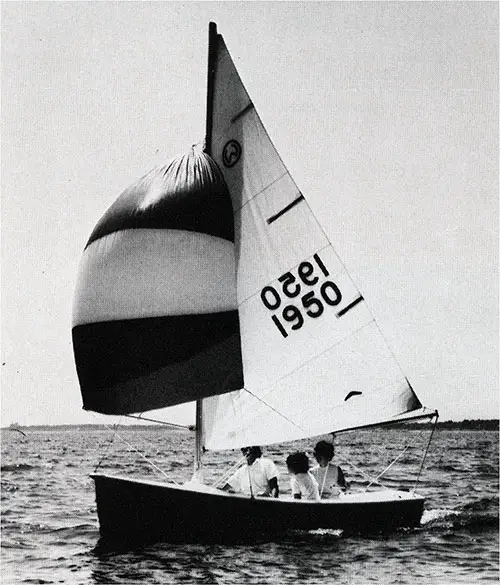 Kids Learn It's Easy Sailing on the New 1971 O'Day Widgeon Sailboat. GGA Image ID # 15e0403a36
Widgeon's good sailing characteristics and excellent stability have made her a favorite of yacht clubs for their junior sailing and frostbite programs. She's the smallest sailboat that's really practical for adults, and is easily handled by youngsters.
Now, with a re-styled cockpit, she is self rescuing and has lockable stowage under the foredeck. Even an insulated ice box is standard. The cockpit floor is non-skid and has a contrasting color molded in.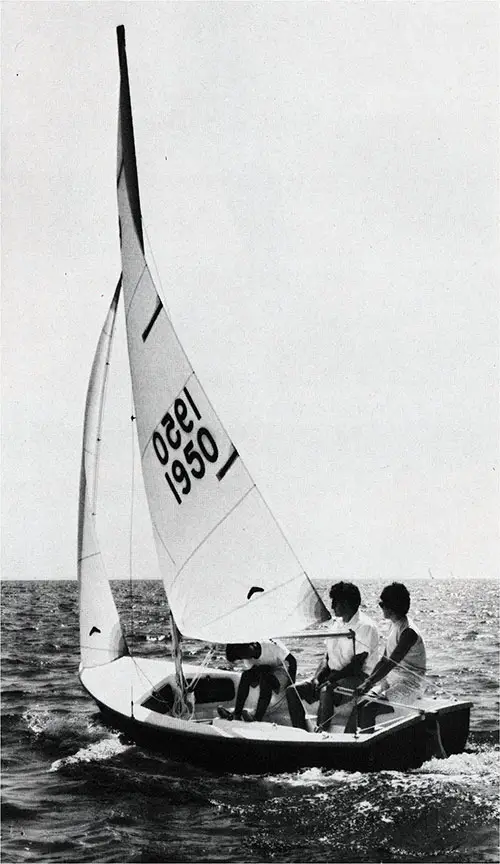 A Family of Three Enjoy a Fun Day of Sailing in the New 1971 O'Day Widgeon Sailboat. GGA Image ID # 15e05842e9
Positive foam flotation is under the seats, and will keep the boat afloat even if the hull is holed.
Shortly after Widgeon's introduction, Pleon of Marblehead, Mass., America's oldest junior yacht club, adopted her for their basic sailing program. Now there are over 2,000 sailing, over 200 on Cape Cod.
As a trainer, Widgeon can be sailed cat or sloop rigged, or with an optional spinnaker.
Widgeon can easily be trailered, and she's a snap to launch and rig single-handed.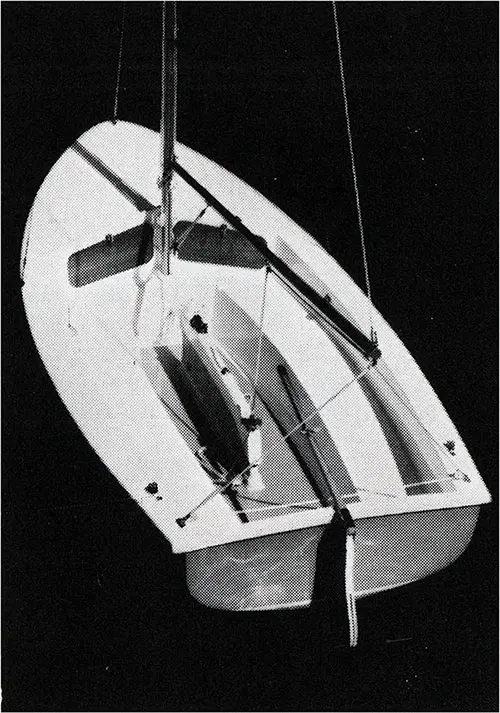 A Close-Up View of the Hull of the New 1971 O'Day Widgeon Sailboat. GGA Image ID # 15e0981509
WIDGEON SPECIFICATIONS
Length: 12' 4"
Beam: 5'
Draft: Centerboard up 5" down 3' 6"
Sail area: 90 sq. ft.
STANDARD FEATURES
Positive loam flotation • Foam filled mast of anodized aluminum • Kick-up rudder and centerboard • Bow eye • Drain plug in cockpit • Cam action main and jib sheet cleats • Fiberglass centerboard trunk cap • Self-rescuing • Two lockable compartments forward • Insulated ice box • Molded fiberglass seats • 2-year warranty.