Daysailers and Weekenders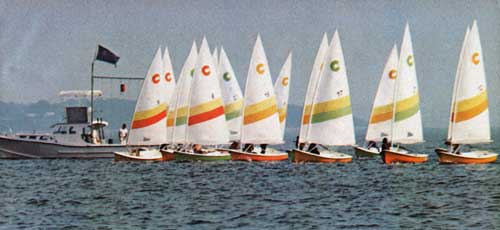 Sailing is a cinch with an O'Day Daysailer. You can learn to sail one in less than a day. No mysteries here. Just lots of fun. O'Day sailboats are a cinch to take care of.
Fiberglass construction requires minimum attention, providing you the maximum amount of time for sailing. O'Day sailboats are fun for the family too, featuring a big, roomy conckpit.
Wide beam for greater stabiity, and plenty of freeboard for safety. Whether you're racing, cruising, or just sailing for fun, O'Day boats are made for the entire family.