O'Day Rhodes 19 Sailboat with Specifications and Standard Features (1967)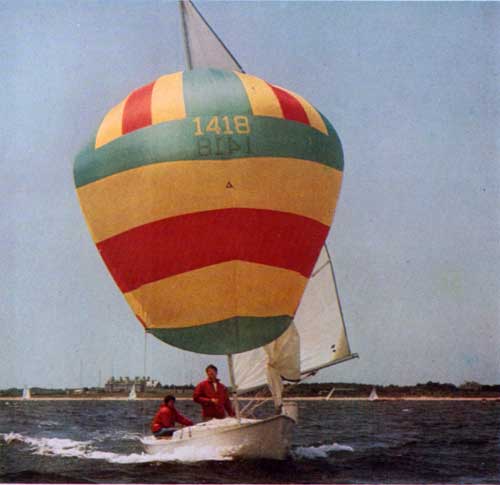 A relative newcomer to the sailing scene — but already one of the largest classes in the country. Today, there are more than 1500 of these handsome boats sailing— over 200 on Long Island Sound alone — in more than thirty racing fleets.
Rhodes 19 took first place in the racing keel division of the 1967 Heavy Weather One-of-a-Kind race held in San Francisco.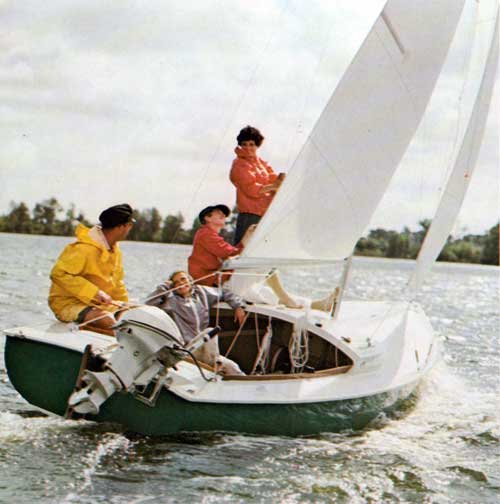 Part of her secret's in the sailing . . . the only way to really appreciate this boat. She can be handled pleasantly and safely whether in calm water or on choppy bays and sounds. Two models — one with centerboard and one with 415-lb. keel —are available.
Her cockpit will hold up to eight, and the shelter cabin keeps two snug during overnight trips. Reasonably priced, of course.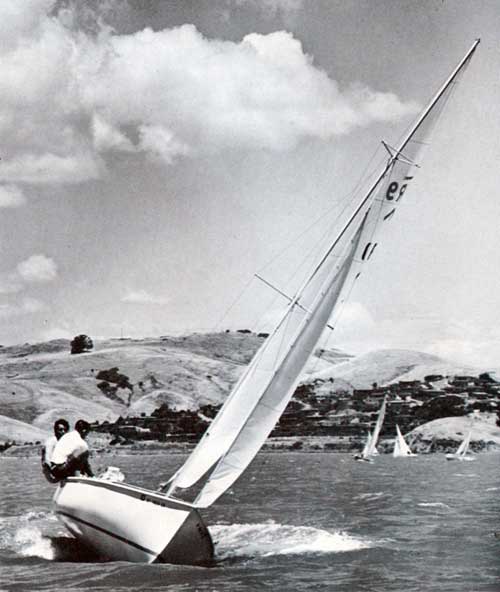 SPECIFICATIONS:
Length: 19' 2";
Beam: 7';
Draft: Centerboard model up 10"; down 4'11";
Keel model 3'3";
Sail area: 175 sq. ft.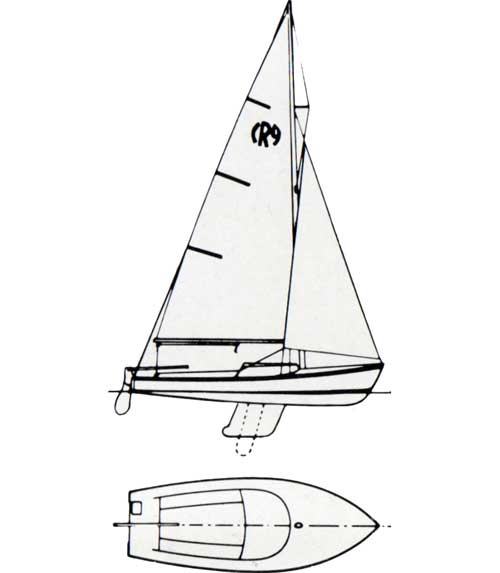 STANDARD FEATURES:
Outboard well
Roller reefing
Anodized aluminum spars
Cam action main and jib sheet cleats
Combination paddle and boom crutch
Wire halyards
Sail locker in bow
Proven hull design
Storage rack under rear deck
Philippine mahogany floorboards
Bow eye (centerboard model)
Positive foam flotation
Storage shelves under cuddy
Drain plug in cockpit
Vinyl gunwale guard
Adjustable jib sheet leads
2 year warranty.
More Specifications | More Information on the Construction and O'Day Sailboats
GG Archives REF: BPODY-002-1967-C-CAT