O'Day Seven-Eleven (7-11) Sailboat with Specifications and Standard Features (1967)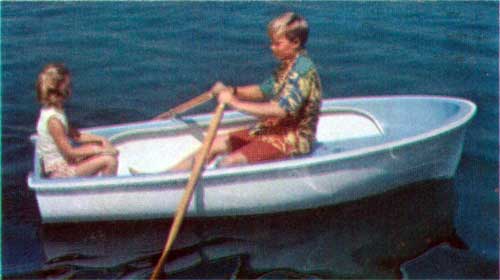 Seven-Eleven makes up in fun and utility what she lacks in size. She's a great family fun boat, and ideal yacht tender, a rowing or outboard dinghy (takes up to a 3 hp motor). Not just for kids — plenty of grownups have gotten their kicks in a Seven-Eleven.
Like all O'Day boats, she's built to last with almost no work on your part. Her light weight makes her a snap to hoist aboard a larger boat, and the two piece mast can be stored inside the hull and rigged quickly and easily.
The O'Day SEVEN/ELEVEN is the perfect all-around boat, beautifully molded In fiberglass. Light to handle, rows with practically no effort can't sink and extremely easy to handle as a sailboat. Budget priced, she represents today's best value in the small boat and yacht tender category. Length: 7* 11". width: 4' 2*. weight: 89 lbs. All sailing gear stores inside.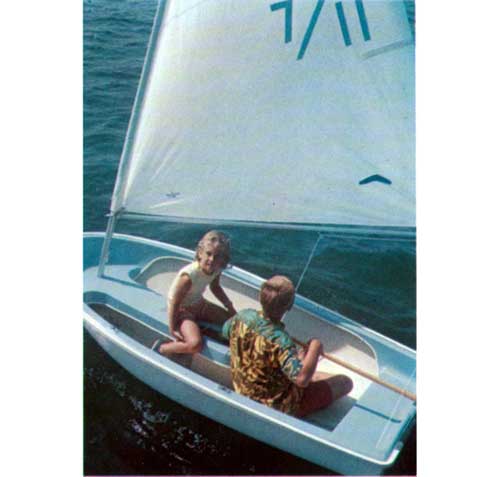 SPECIFICATIONS:
Length: 7'11";
Beam: 4'2";
Draft: Daggerboard up 4"; down 2'4";
Sail area: 34 sq. ft.
STANDARD FEATURES:
Oars and oar locks
Bow eye
Positive foam flotation
Mainsail (sailing model)
Daggerboard well plug (sail model)
Drain plug in cockpit
Vinyl gunwale guard
Anodized mast and boom
2 year warranty.
More Specifications | More Information on the Construction and O'Day Sailboats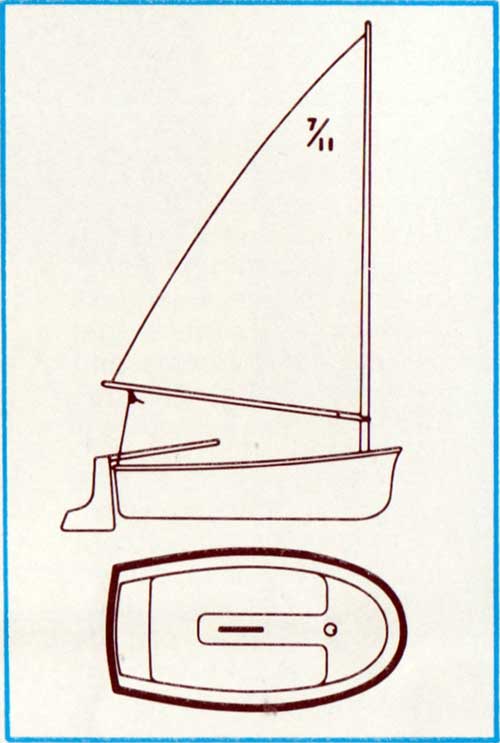 GG Archives REF: BPODY-002-1967-C-CAT