O'Day Snark Sailboat Sales Information and Specifications (1966)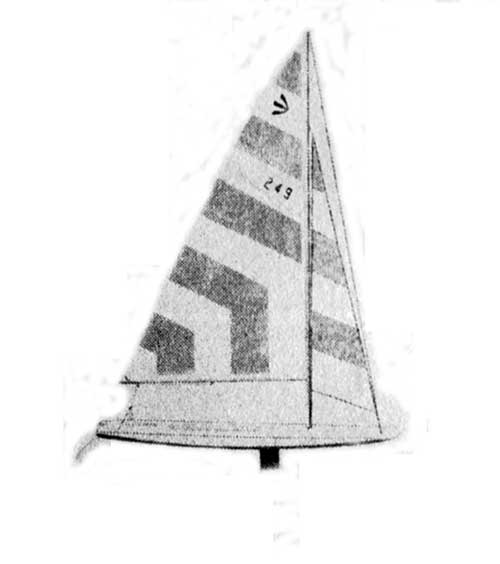 The O'Day Snark is a great personal sailboat that offers quality construction materials and lightweight design.
This 12 footer is sure to please the beginner sailer with ease of handling under a varety of conditions.
The white hull complements your choice of a red or blue deck.
The Snark sailboat comes complete with a nylon main and jib in your choice of red or blue stripes on sail.
SPECIFICATIONS:
Length: 12' 9"
Beam: 3' 4"
Draft: daggerboard up 2"; down 2' 5"
Nylon main and jib: 90 sq. ft.
Weight Complete: approx. 110 lbs.
CONSTRUCTION
Fiberglass hull and deck, alum. mast and boom, hull completely foam filled, alum. hand rails, fiberglass rudder and daggerboard, alum. gunwale guard.
Sales Information:
Length: 12' 9"
Color of Hull: White
Choice of Deck Colors: Red or Blue
Choice of Stripe Colors on Sail: Red or Blue
Price List:
Complete Boat with Nylon Main and Jib: $ 468.00
GG Archives REF: BPODY-001-1966-C-CAT