SS Virginian Collection
Ephemera for the SS Virginian are available at the GG Archives, including Passenger Lists, Menus, Brochures, Event Programs, and more.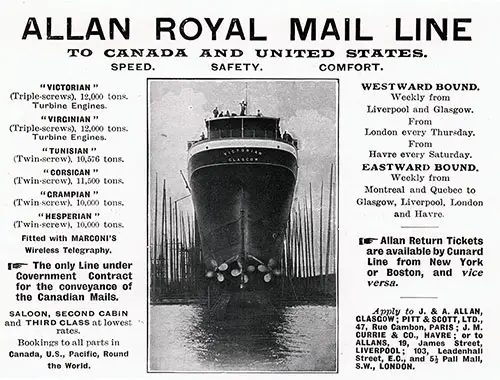 Advertisement, Allan Royal Mail Line. Ships Include the Victorian, Virginian, Tunisian, Corsican, Grampian, and Hesperian. Cunard Daily Bulletin, Ivernia Edition for 22 July 1908. GGA Image ID # 131f1a86b9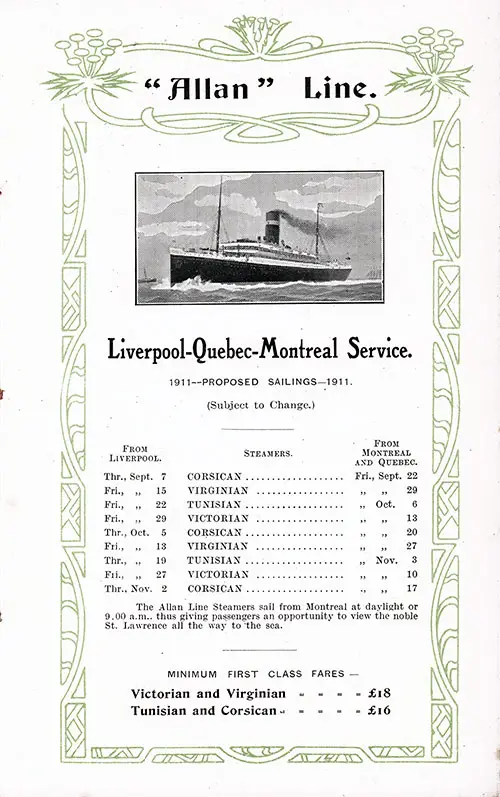 Proposed Sailings, Liverpool-Quebec-Montreal Service from 7 September 1911 to 17 November 1911. Ships Included the Corsican, Tunisian, Victorian, and Virginian. The Allan Line Steamers Sail from Montreal at Daylight or 9.00 A.M. Thus Giving Passengers an Opportunity to View the Noble St. Lawrence All the Way to the Sea. TSS Tunisian Passenger List, 22 September 1911. GGA Image ID # 1e0d11aed2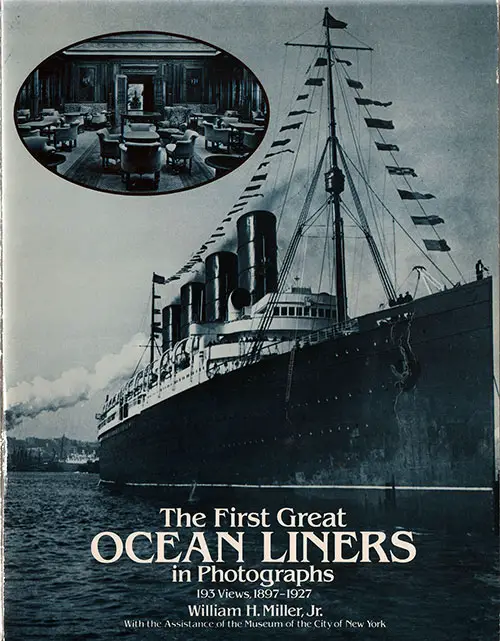 The First Great Ocean Liners in Photographs 1897 - 1927
Sumptuous volume recalls the glorious early years of elegant transatlantic travel. Over 190 historic photographs depict exterior and interior views of 101 great ocean liners, including the Virginian, Imperator, Vaterland, Bismarck, Lusitania, Mauretania, Balmoral Castle, Titanic, Olympic, Aquitania and dozens more. Full captions.