SS Vandyck Archival Collection
Ephemera for the SS Vandyck available may include Passenger Lists, Menus, Brochures, Sailing Schedules, Route Maps, Photographs, and more.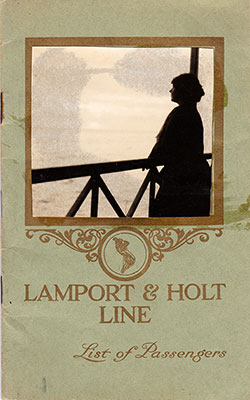 1914-07-09 SS Vandyck Passenger List
Steamship Line: Lamport & Holt Line
Class of Passengers: First Class
Date of Departure: 9 July 1914
Route: Buenos Aires to New York via Montevideo, Santos, Rio de Janeiro, Bahia (Salvador), Trinidad (Port of Spain), and Barbados (Bridgetown)
Commander: Captain A. Codogan.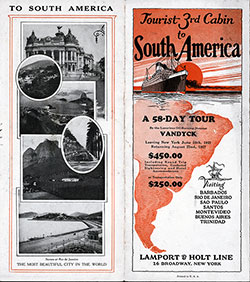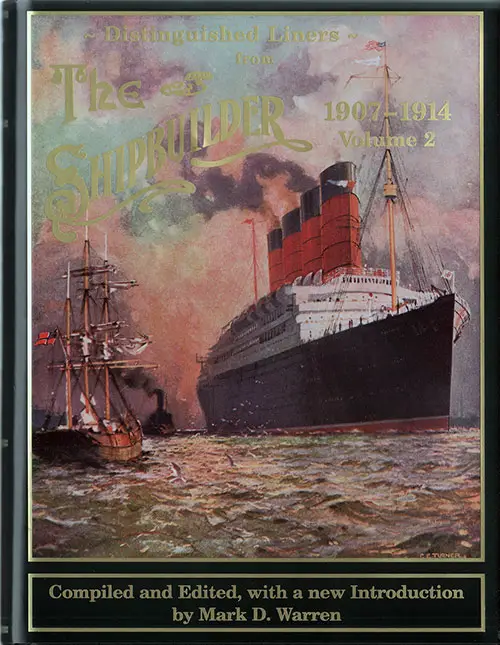 The Shipbuilder - Distinguished Liners 1907 - 1914 v2
Reprinted from The Shipbuilder Magazine, the Distinguised Liners Covered in This Volume Include: Principessa Jolanda, Corsican, Heliopolis, Asturias, City of Paris, Grampian, President Grant, Oceania, Hesperian, Martha Washington, Afrique, Waratah, Morea, Vasari, Orsova, Otway, Osterley, Otranto, Orvieto, Franconia, Laconia, Kaiser Franz Josef I, Vandyck, Medina, Orama, Arlanza, Vestris, Vauban, Pastores, Appam, Niagara, Kristianiafjord, Bergensfjord, Congress, Gablonz, Marienbad, Empress Ekaterina II, Gelria, Tubantia, Columbus, Alsatian, Britannic, Calgarian, Cap Polonio, William O'Swaldt, City of Exeter, Aquitania, Imperator, Vaterland, Alcantara, Statendam, Cap Trafalgar, Bismarck.