SS Oropesa Archival Collection
Ephemera for the SS Oropesa available may include Passenger Lists, Menus, Brochures, Sailing Schedules, Route Maps, Photographs, and more.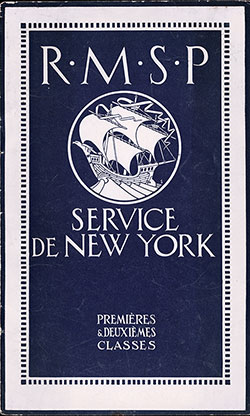 1921-06 RMSP New York Service - First and Second Class
Superb brochure from 1921 documents with many extraordinary photographs of the first and second class interiors of the Royal Mail Steam Packet Company ocean liners plying from Europe to New York. Featured Ships: Orduna, Orbita, and Oropesa.