SS Ethiopia Collection
Ephemera for the SS Ethiopia are available at the GG Archives, including Passenger Lists, Menus, Brochures, Event Programs, and more.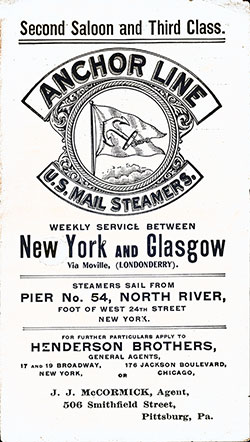 Anchor Line Second & Third Class Accommodations - 1902
Six-Panel Flyer from the Anchor Line promoting their weekly service between New York and Glasgow. Brochure provided information pertaining to the Second Saloon and Third Class passengers only including rates of passage and rail rates to or from Glasgow to points in the UK. Ships Covered: Anchoria, Astoria, Columbia, Ethiopia, and Furnessia.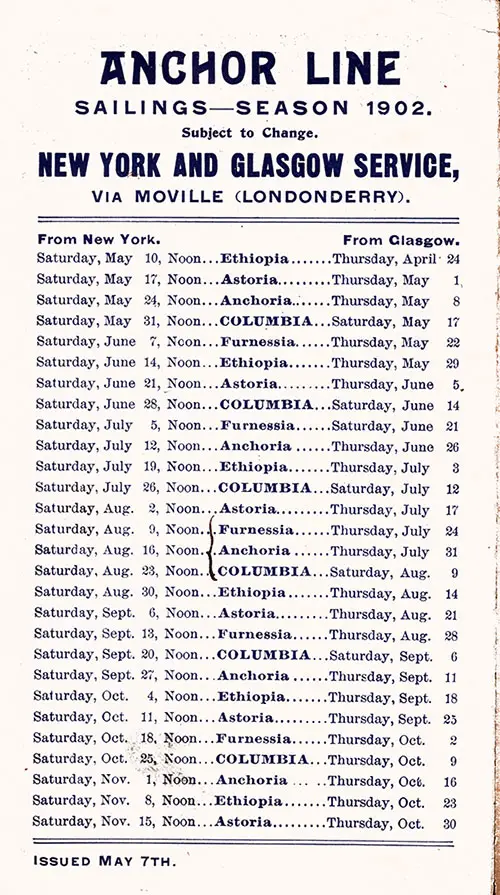 Sailing Schedule, New York-Glasgow Service via Movile (Londonderry), from 24 April 1902 to 15 November 1902. Ships Included the Ethiopia, Austoria, Anchoria, Columbia, and Furnessia. Issued 7 May 1902. Second and Third Class Accommodations, 1902 Brochure. GGA Image ID # 114b905df3
Passage Rates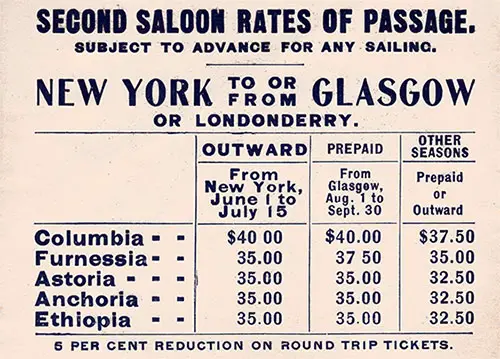 Second Saloon Rates of Passage For New York -- Glasgow or Londonderry. Published 7 May 1902. GGA Image ID # 114ac8fbae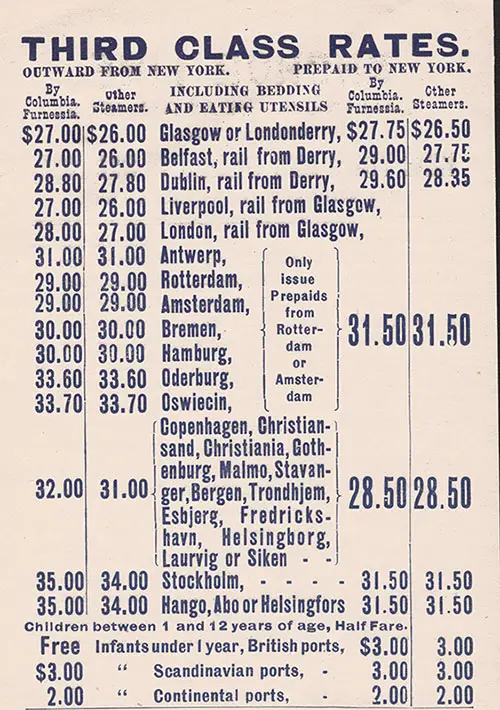 Third Class Rates. Outward from New York. Prepaid to New York. Published 7 May 1902. GGA Image ID # 114add2db0