SS Euripides Archival Collection
Euripides (1914) Aberdeen Line (British)
Built by Harland & Wolff, Ltd., Belfast, Ireland. Tonnage: 14,947. Dimensions: 550' x 67' (569' o.l.). Triple-screw, 15 knots. Triple expansion engines and one low pressure turbine. Service: Liverpool-Australia, via South Africa. Renamed: Akaroa (1932).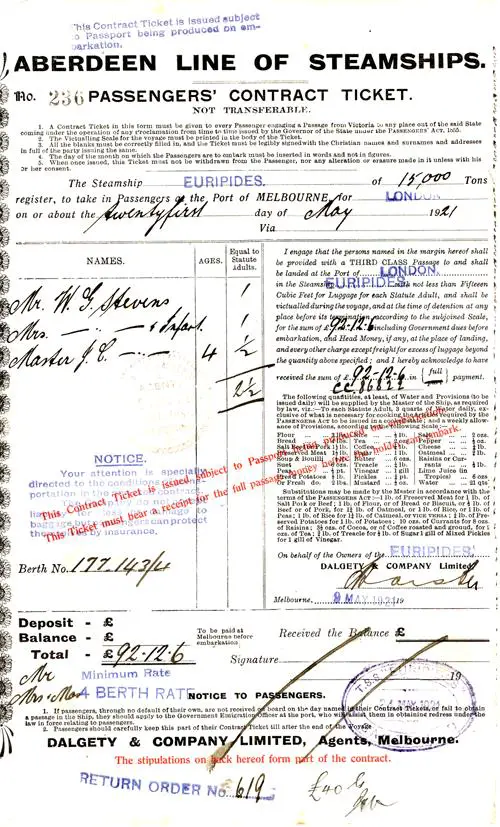 SS Euripides Passage Contract - 21 May 1921
Steamship contract ticket for Third Class Passage on a voyage of the SS Euripides of the Aberdeen Line from Melbourne, Australia to London departing on 21 May 1921.