SS Espagne Collection
Espagne (1909) French Line
Built by Chantier & Ateliers de Provence, Port de Bouc, France. Tonnage: 11,155. Dimensions: 539' x 60'. Twin- screw, 15 1/2 knots. Triple expansion engines. Two masts and two funnels. Launched, December 19, 1909. Passengers: 296 first, 106 second, 86 third. Maiden voyage: France-West Indies, October 5, 1910. She was also in the New York service. Fate: Scrapped in France, 1934.
1917-02-11 SS Espagne Passenger List
First and Second Class Passenger List from the SS Espagne of the CGT French Line, Departing 11 February 1917 from New York to Bordeaux, Commanded by Captain Laurent.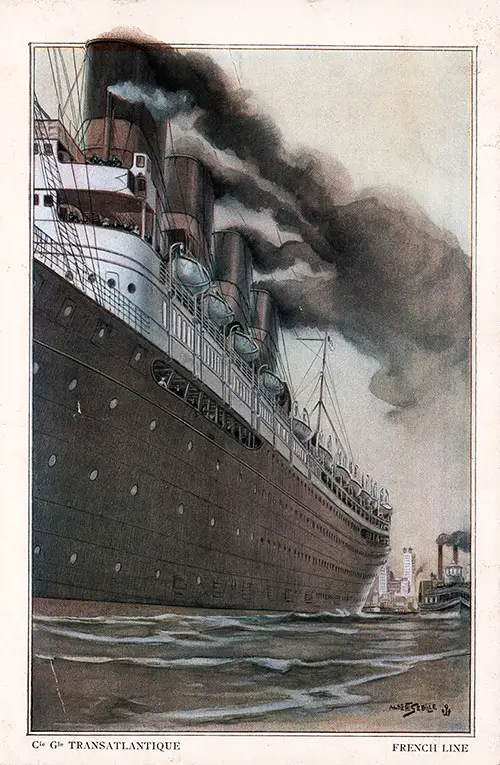 Back Cover, CGT French Line SS Espagne Cabin Passenger List - 11 February 1917. GGA Image ID # 15f8e18939