SS Eider Archival Collection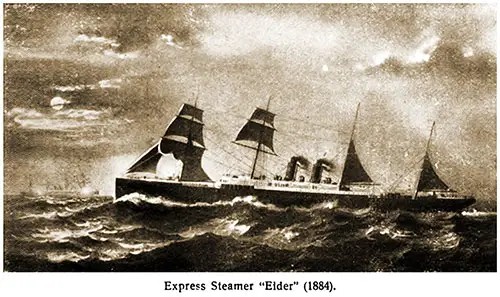 Express Steamer SS Eider (1884) of the North German Lloyd. Norddeutscher Lloyd History and Organization, 1908. GGA Image ID # 1ddb4ef00b
Content Links
Eider (1884) North German Lloyd
Built by John Elder & Co., Glasgow, Scotland. Tonnage: 4,719. Dimensions: 430' x 47'. Single-screw, 17 knots. Compound engines. Four masts and two funnels. Iron hull. Maiden voyage: Bremen-Southampton-New York, March 17, 1884. Fate: Lost by stranding on the Isle of Wight, January 31, 1892, with no loss of life. The wreck was subsequently broken up for scrap. Sister ship: Ems.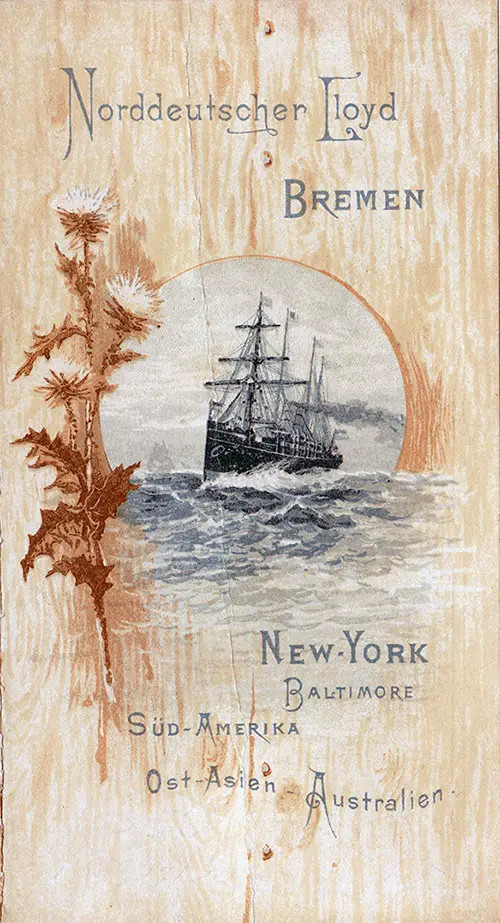 1890-01-01 SS Eider Passenger List
Cabin Passenger List for the SS Eider for the North German Lloyd, Departing on Wednesday, 1 January 1890 from Bremen to New York, Commanded by Captain H. Baur.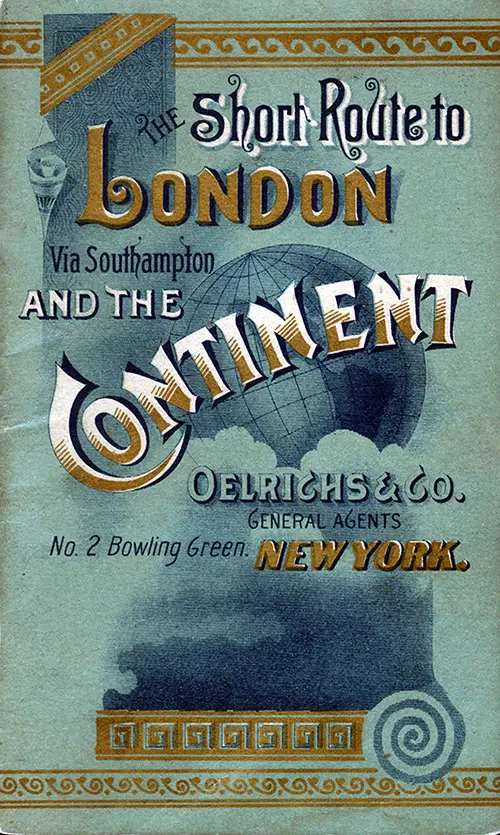 1889 - North German Lloyd - Short Route to London
Brochure prepared by the New York Agents of the Norddeutscher Lloyd Bremen Steamship Line in 1889 - The year of the Paris Exhibition. As a convenient pocket-size guide, the brochure provided a lot of useful information about the Norddeutcher Lloyd, their fleet and accommodations for First and Second Cabin passengers. Featured Ships: Lahn, Eider, Trave, Aller, Ems, Fulda, Saale, Werra, and the Elbe.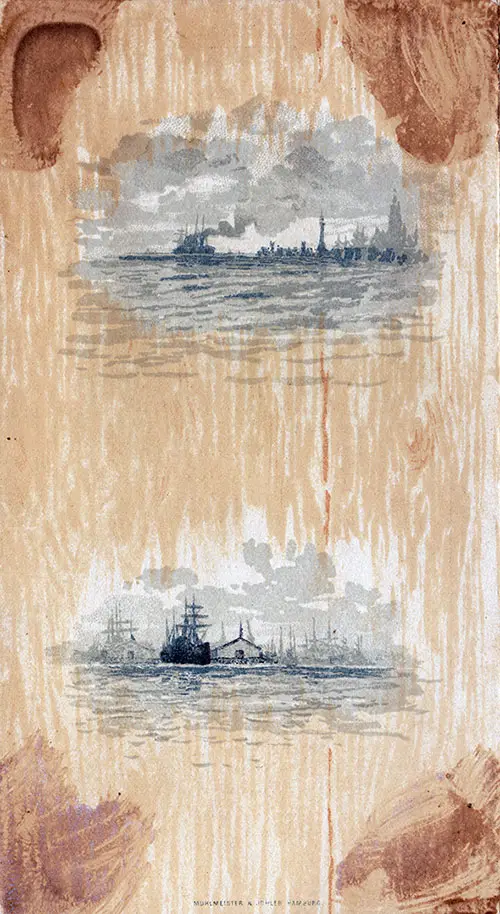 Back Cover, SS Eider Passenger List, 1 January 1890. GGA Image ID # 1e678163d1