Genealogy Resources on the Web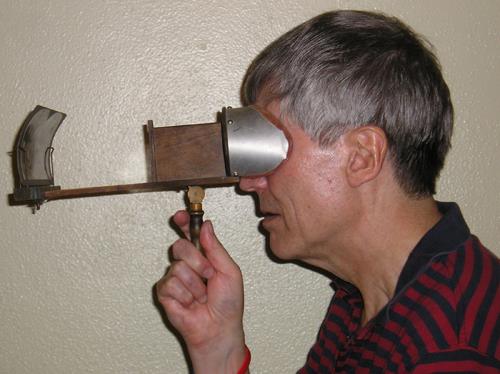 Paul Gjenvick Demonstrates Using a Stereoscopic Card Viewer. GGA Image ID # 15425c8391
Finding useful information on the web for your family history project can seem like the equivalent of spotting details in a Stereoscopic Card using a viewer like the one above.
Many useful websites cover the broad topics of genealogy and family history. Family Tree Magazine, Family History Daily, Ancestral Findings, Genealogy in Time, AARP, and others put out a top-100, top-50, top-whatever genealogy websites.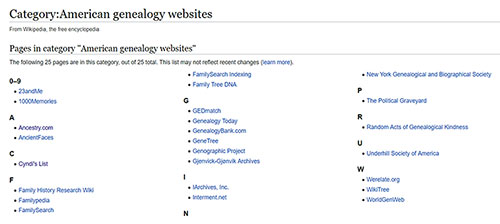 American Genealogy Websites on Wikipedia, 4 June 2020. GGA Image ID # 1541d7500c
What matters most is dependent on where you're at concerning the research of your family history. If you're at the beginning, a subscription-based site like Ancestry.com might help get you started in the right direction. If you're in the middle somewhere, sites like Cyndi's List might help you discover additional information on a topic that important to you.
Too often, sites that dominated the search engines were link-based. They are really an online directory of related sites, usually with precious little real content of their own that would qualify as something useful to enhance or fill in missing information on your genealogical research.
Perhaps it the dominance of Ancestry.com that set the stage for so many link directories and blogs. High-volume (>100k visitors per month) ad-driven genealogy sites and earn a comfortable living without a massive investment in technology or staffing. Since they're not curating original content or capturing information from public documents that have descended into the public domain, there's none of the overhead nor extensive ongoing resources involved.
At the end of 2020, we'll produce our list of top genealogical websites from an archivist's perspective.