Social Media Channels and Platforms
The GG Archives uses social media platforms to inform our patrons about our collections and spread news applicable to the GG Archives collections. We want to share our mission while connecting with more people than ever before. We hope you'll join us. Discover and follow the social media stream that meets with your interest today.
GG Archives Facebook Page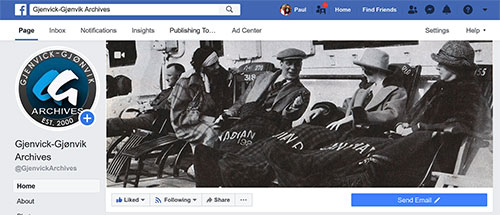 https://www.facebook.com/GGArchives/
This page focuses on Ocean Travel and GG Archives announcements.
Since 2000, the Gjenvick-Gjønvik Archives or GG Archives has helped genealogists, historians and researchers, worldwide, provide a more complete social and cultural context of their family history, or historical research. Students from the third grade through college have utilized the GG Archives as a primary source in social studies and history classes.
Discover more about what your ancestors experienced in the time they lived by exploring the many collections of the GG Archives. Start exploring the GG Archives today! Enrich your life and your family history.
Our extensive collections of articles, brochures, historical documents, and books represent one of the largest private collections online available free to the public. The GG Archives has earned numerous awards since its founding in 2000 by Paul K. Gjenvick, MAS, its archivist, and curator.
GG Archives Titanic Collection Facebook Page
Our newest page (just created in June 2019 to coinside wiht the launch of our new RMS Titanic section on our website. The Facebook Page is https://www.facebook.com/GGArchivesRMSTitanic/
GG Archives Immigration Facebook Page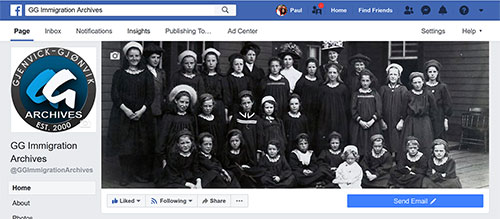 https://www.facebook.com/GGArchivesImmigration/
This page of the GG Archives provides insight to our collection of ephemera, books, and documents that deal with the immigration to North America from European ports including immigration stations, voyages in steerage and other related topics.
GG Archives Military Facebook Page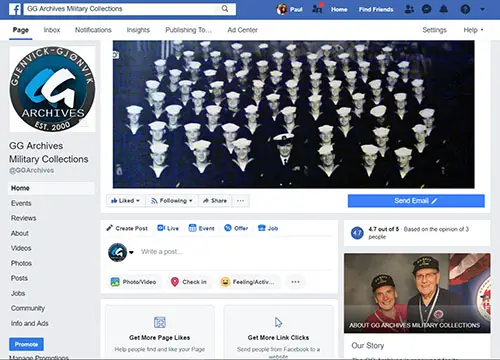 https://www.facebook.com/GGArchives/
The GG Archives is renowned for its collection of US Naval Training Center boot camp graduation books in addition to an extensive collection of brochures, booklets, pamphlets and magazines produced by the US Military, particularly the U.S. Navy, from the late 1800s through the early 2000s. We also have a number of Carrier Deployment Cruise Books and specific materials on World War I including the Draft and letters from King George V.
GG Archives Vintage Fashions Facebook Page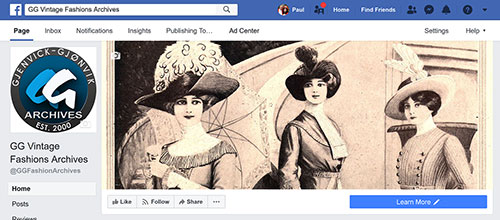 https://www.facebook.com/GGFashionArchives/
The GG Archives vintage fashion collections includes a large number of photographs, articles and period advertisements covering fashions and related topics. The student of fashion may gain a greater understanding of the styles provided for both the affluent and the common under-classes.
GGA Archives Bangor Punta Collection Facebook Page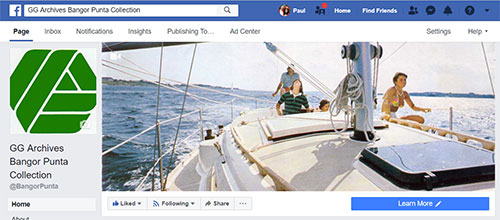 https://www.facebook.com/GGArchivesBangorPunta/
"Dedicated to the entrepreneurial spirit of James E. Stewart (1922-2006)"
( Lone Star Industries - Stewart Holding Company - Bangor Punta Corporation )
This collection pertains to the defunct corporation, Bangor Punta - a diversified conglomerate that owned Piper Aviation, Smith & Wesson, Cal Yachts, Jensen Marine, Luhrs Marine Group and many others. The Bangor Punta Corporaton had the distinction of being involved in two US Supreme Court cases during its brief 20-year life from 1964-1984.
GG Archives Pinterest Channel

https://www.pinterest.com/gjenvickgjonvik/
The mission of the Gjenvick-Gjønvik Archives is to collect and preserve social and cultural history primarily -1880s through the 1950s. We currently have boards for Vintage Fashions, Immigration Materials, Steamships, Passenger List Covers, World War I - The Great War, Steamship Route Maps, Steamship Stationery, Cap Tallies, Voyage Ephemera, Steamship Voyage Contracts, and Vintage Menu Covers.
859 Followers | 331 Following | 103.7k monthly viewers
GG Archives Twitter Page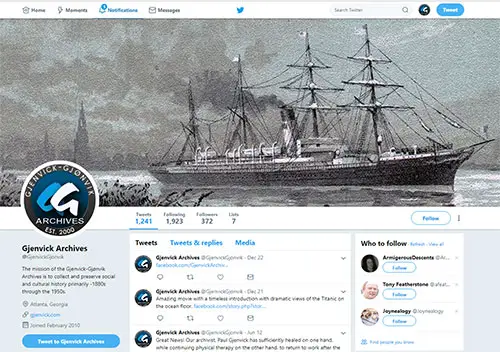 https://twitter.com/GjenvickGjonvik
Our Twitter Feed mirrors our primary GG Archives FB Page with a few additional tweets.
GG Archives LinkedIn Company Page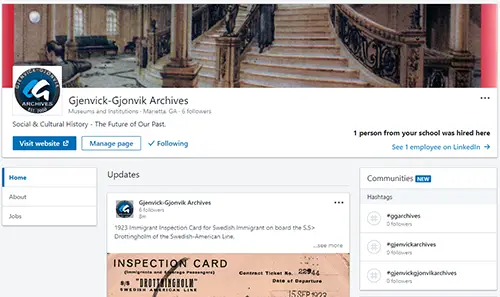 https://www.linkedin.com/company/gjenvick-gjonvik-archives/
Our LinkedIn Page will be used to announce what we are working on along with some more technical postings of the inner workings of the GG Archives website.