Contact The GG Archives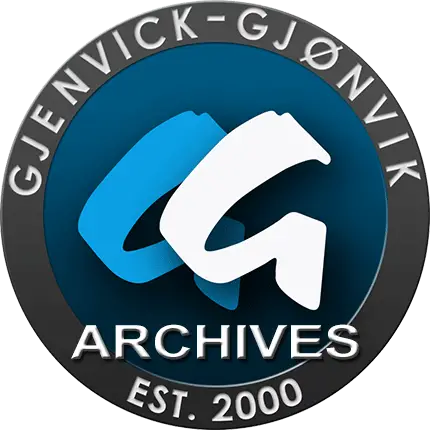 Contact us by e-mail (Preferred):
General Inquiries: [email protected]
U.S. Navy Inquiries: for Navy Archives inquiries (For US Navy Veterans, Active Duty Personnel and their families): [email protected]
Please do not contact us to help you find a Recruit Yearbook. See Finding United States Navy Boot Camp Graduation Books
Sharing Your Historical Documents: Have images, documents or publications you'd like to share with the Gjenvick-Gjønvik Archives? Please contact us at [email protected] and let us know what you have and the format it is in. Thank you again for your kind contribution to preserving the past for future generations. You can contribute images of your documents or the actual documents themselves. So please allow us to help others by sharing your unique brochures, booklets, documents, photographs, or other ephemera.
Need to know what your ephemera is worth? see Monetary Appraisal of Archival Materials, or WorthPoint for prices fetched at auction (see below).
WorthPoint is an excellent resource if you want to find out recent pricing on a wide range of collectibles including maritime ephemera like brochures, passenger lists, menus, etc., and also non-paper collectibles. Try WorthPoint for Free.
Contact us by Mail:
Gjenvick-Gjønvik Archives

1033 Edenbrooke Circle
Anderson, SC 29621
Call Us
Call us at 678-744-4952, but send us an email and phone number so we can receive your call. We love hearing about how our site helped people. NOTE: You will only receive a call back if you email us first. Sometimes, it is easier for us to respond by email. Other times, a quick call will suffice.
Remember that we are not genealogists; our focus is on ephemera, not records. Understanding that distinction is critical to finding the best place to submit your questions.
Suppose one is looking for records of a specific voyage or similar documents. In that case, we recommend visiting the National Archives, Ancestry, or a similar website. They have record-based databases based on government records. They are more likely to be able to provide an answer to one's question.
We aim to supplement the bare facts with examples of brochures, passenger lists, immigration documents, etc., to make our patrons more knowledgeable about our topics.
To use an analogy, we are more like a textbook than a records database. One would not consult a book to find information about one of the tens of thousands of voyages between 1880 and 1954 --- that is a job better suited to large databases.
However, one would consult a textbook to learn more about the history, public events, or examples of documents to help one understand their ancestors and what they might have been going through.
Consider Supporting the GG Archives. Your ongoing support is very much appreciated!
The generosity of our patrons like you keeps our entire website accessible and free to use by all interested patrons. We receive no public funding and rely entirely on limited advertising and contributions/donations from supporting patrons like you.