The Story of Titanic by Henry Hirst - 2011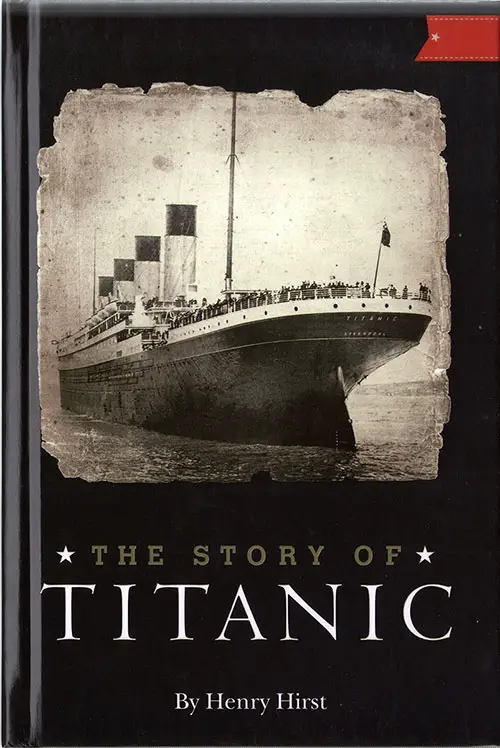 Front Cover, Story of Titanic by Henry Hirst © 2011. GGA Image ID # 104e63a60c
The Story of the Titanic by Henry Hirst is an exciting selection of the well known and lesser known images with the author's narration that creates a storyboard of the tragedy of the maiden voyage of one of the finest ships ever built.
From the Back Cover
This gripping 132-page book takes an in-depth look at the tragic life of the passenger ship that never completed its maiden voyage, from its origins, construction and launch, through to the improbable yet deadly combination of events that contributed to its sinking.
Meet the characters that brought the ship into being, discover the catastrophic flaws in design and decision-making that led to so many innocent lives Iost and understand how events unfolded once the fatal iceberg was struck.
Packed full of rare archive photographs, newspaper clippings and interesting facts, this book tells the full story of the ship that has captivated us all since that fateful night a century ago.
Contents
Introduction
White Star Line and the Birth of Titanic
The Interior
The Passengers
The Crew
The Disaster
Following the Disaster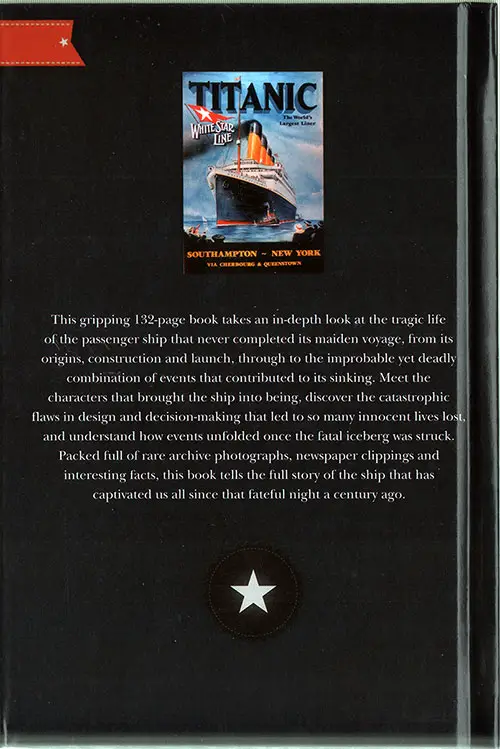 Back Cover, Story of Titanic by Henry Hirst © 2011. GGA Image ID # 104e8538ed
Publication Information
Publisher: Instinctive Product Development / Vanessa Gardner and Carl Edwards
Author: Henry Hirst
Images: Courtesy of PA Photos, Getty Images, Corbis, Mirrorpix, Wiki Commons, The National Archives and The National Railway Museum.
Design: © 2012 Go Entertainment Group Ltd.
Distributor: Released by The National Archives, London UK as a part of Titanic: 100 Years Below Collection.
ASIN: B0058GYJOO (Pocket Series Book Sold Separately from Collection)