SS Ryndam Archival Collection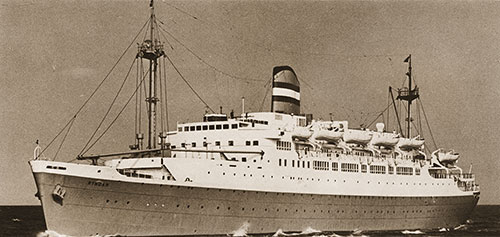 TSS Ryndam (1951) of the Holland-America Line. GGA Image ID # 1fc3dc7670
Ryndam (1951) Holland-America Line
Built by N. V. Wilton Fijenoord Seredam, Netherlands. Tonnage: 15,015. Dimensions. 481' x 69' (503' o.l.). Propulsion: Single-screw, 16 1/2 knots. Two steam turbines on single screw shaft. Masts and Funnels: Two masts and one funnel. Laid down on 17 December 1949. Decks: Four. Launched, December 19, 1950. Originally was intended to be a freighter, but this plan was soon changed. Maiden voyage: Rotterdam-Le Havre-Southampton-New York 16 July 1951. Passengers: 39 first, 836 tourist. Officers and Crew: 297. Sister Ship: Maasdam. The Ryndam inaugurated regular passenger service to Quebec and Montreal in 1960.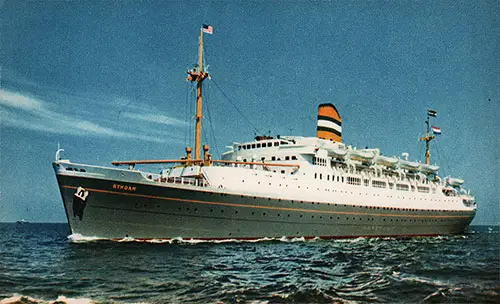 SS Ryndam (1951) at Sea. 15,015 Gross Registered Tons. A New Concept in Tourist Travel. Holland-America Line. GGA Image ID # 1fc3f3068a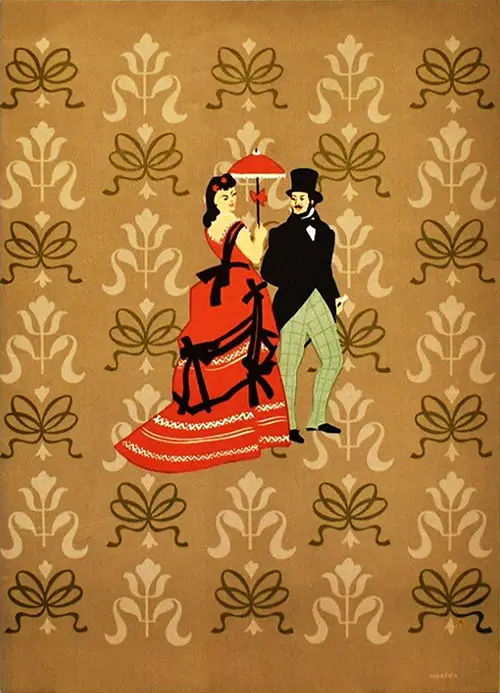 1954-04-07 SS Ryndam Dinner Menu
Vintage Dinner Menu from Wednesday, 7 April 1954 on board the SS Ryndam of the Holland-America Line featured Roast Chicken Marengo, Mixed Salad,and Vanilla Ice Cream for Dessert.
1954 Ryndam Collection to be Process. GGA Ryndam Archival Collection 1923-11.
Ephemera from a trip taken in 1954 on S.S. Ryndam from New York to London. Included in this collection is:
List of passengers
Dinner Menu: December 5th, 1954
Farewell Dinner Menu: December 8th, 1954
Holland-America Line document envelope stating vessel and dates of embarkation
Two unused Tourist Class luggage tags
Brochure: "Ship to Shore" motor coach connection to and from midtown New York and Holland-America Line Piers
Letterhead from Holland-America Line: Embarkation letter dated November 26th, 1954
Brochure: "General Information for Transatlantic Passengers"
Baggage Claim information: unused
Letterhead from Cadogan Hotel in London confirming accommodation reservation from the manager (No Digitization)
Receipt from Cadogan Hotel for completion of stay (No Digitization)
Letter: acknowledging receipt of notice of change in sailing of S.S. Ryndam