USMC Historical Articles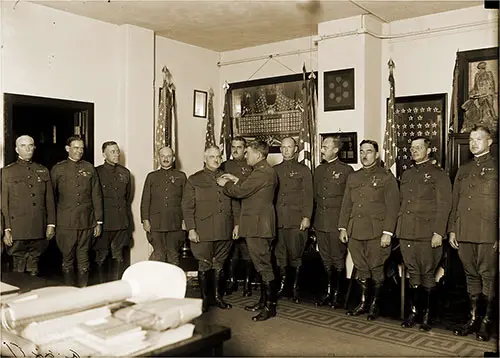 Officers of the Marines Being Awarded the Navy Cross or the Navy Distinguised Service Medal 11 November 1920. Photographs show (l to r) Charles L. McCawley, Logan Feland, Robert Henry Dunlap, Julius S. Terrill, Harry R. Lay (receiving medal), Frederick A. Barker, John A. Lejeune (giving medal), Bennet Puryear Jr., William F. Bevan, Littleton W.T. Waller Jr., Alfred A. Cunningham, unknown. Photograph by Harris & Ewing, Inc. Library of Congress # 2016885425. GGA Image ID # 19a31af705
Historical articles about the United States Marine Corps, their history, service, significant events, significant battles, and Noteworthy Marines. The Marines owe their success and stature to their outstanding Mental and Moral Qualities.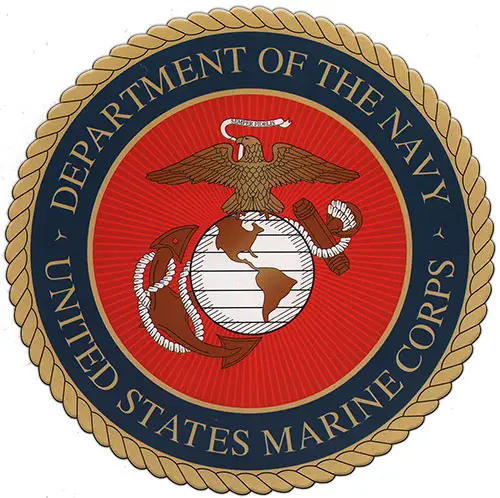 United States Marine Corps Mental and Moral Qualities
All through the long history of the Marine Corps there are examples, both in war and peace, of his versatility, trustworthiness, singleness and tenacity of purpose, courage, faithfulness and self sacrifice.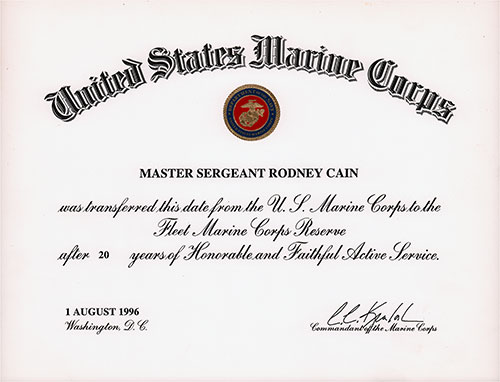 Thank You For Your Service in the Marine Corps
Many Marines come to the Reserve after serving on Active Duty, as the Reserve gives them an outlet to continue serving while pursuing a civilian career or furthering their education. After 20 Years of Faithful Service, MSgt Rodney Cain transferred out of active duty into the reserves. These are the certificates for his service.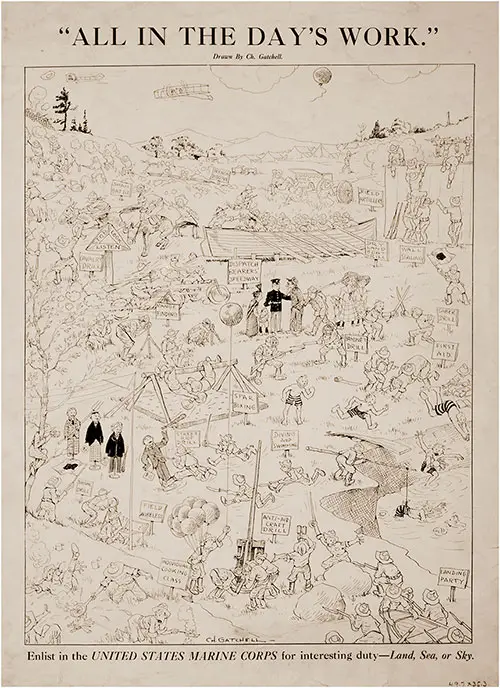 Significant Events in Marine Corps History
Significant Events in Marine Corps History from 1775 when the Marine Corps was created, through Operation Desert Storm launched against the Iraqi government in 1991.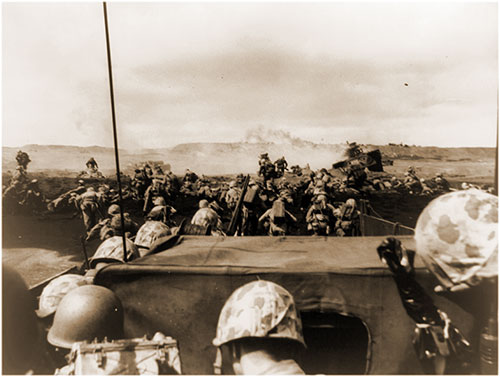 Significant Battles in Marine Corps History
Briefly highlights the Battle of Badensburg, Battle of New Orleans, Battle of Belleau Wood, Battle of Wake Island, Guadalcanal, Tarawa, Marian Islands, Iwo Jima, Okinawa, Chosin Reservoir, Khe Sanh, and Hue City.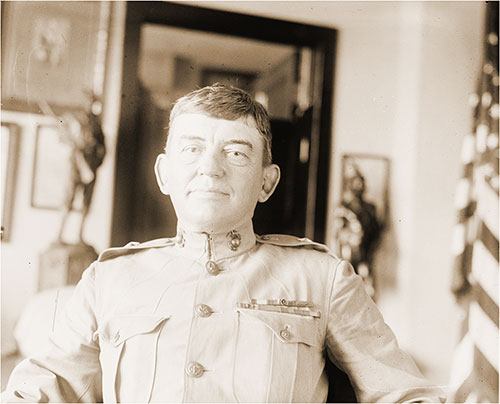 Noteworthy Marines in Marine Corps History
Presley Newville O'Bannon, Archibald Henderson, John H. Quick, Daniel Daly, John A. LeJeune, Lewis B. "Chesty" Puller, John L. Foss, John Basilone, Gregory R. "Pappy" Boyington, Ira H. Hayes, Opha Mae Johnson, Annie L. Grimes, Margert A. Brewer, and Molly Marine.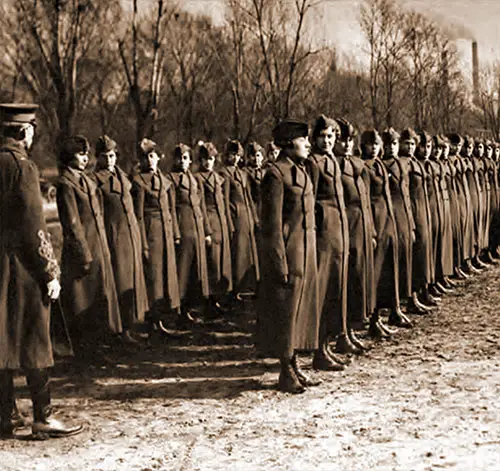 When it was discovered that there was a sizable number of battle-ready Marines still doing clerical work in the United States who were urgently needed overseas, the Corps turned in desperation to the female business world.