Marine Corps Recruit Depots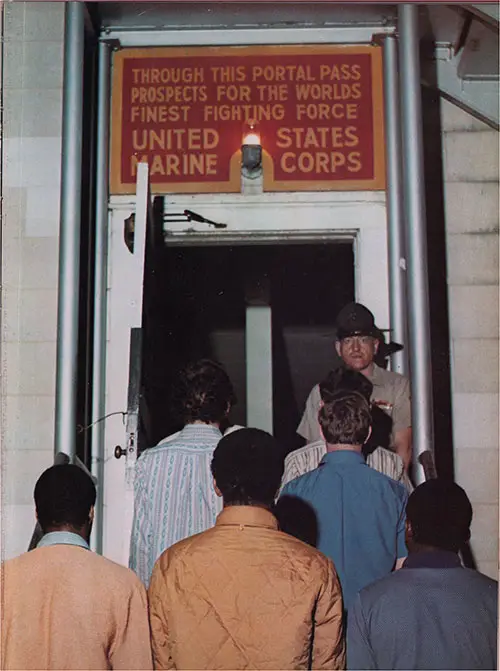 Through This Portal Pass Prospects for the Worlds Finest Fighting Force - United States Marine Corps. GGA Image ID # 1374237589
The United States Marine Corps is the finest fighting force on the planet while being the smallest, most elite section of the U.S. military with a long and colorful history. The stories being at the MCRDs or Marine Corps Recruit Depots at Parris Island and San Diego.
Parris Island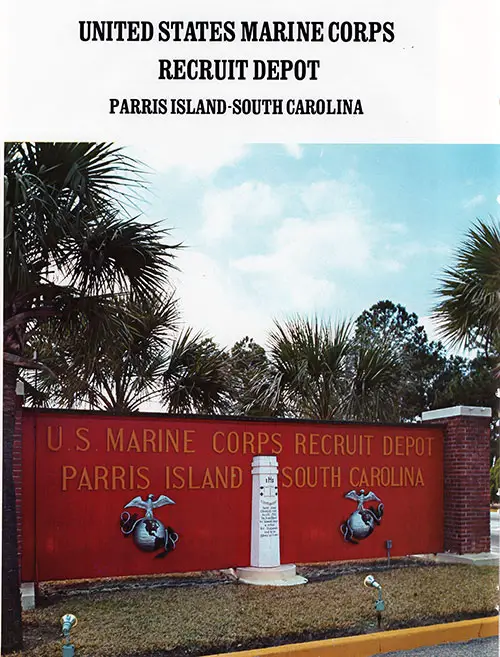 MCRD Parris Island, South Carolina
Parris Island, home of basic training for today's Marines east of the Mississippi, has a colorful history. Although the first Marine Corps Activity on the island was in June, 1891, the story of its occupancy by Europeans reaches back more than three centuries into antiquity.
San Diego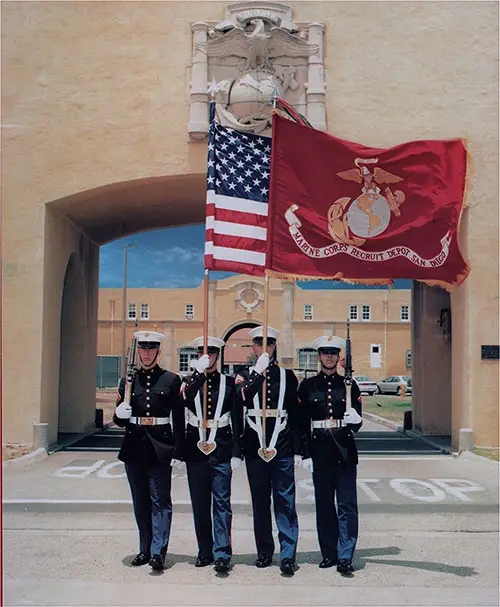 The Marine Corps Recruit Depot at San Diego has, over the years, been the home of the famed 4th and 6th Marine Regiments, the site of many specialized schools and a recruit training center.