SS Grampian Collection
Ephemera for the SS Grampian are available at the GG Archives, including Passenger Lists, Menus, Brochures, Event Programs, and more.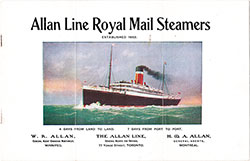 Allan Line - Second Cabin Accommodations - 1908
It is probably an unprecedented occurrence in the history of the Transatlantic Liner that three Steamers of 10,000 tons register or more, should be in course of construction at one time and placed in commission within six months of each other. Ships Covered: Corsican, Grampian, Ionian, Tunisian, Victorian, and Virginian.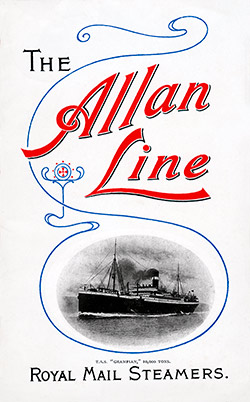 1909-08-21 RMS Grampian Passenger List
Steamship Line:

Allan Line

Royal Mail Steamers
Class of Passengers:

Saloon

Date of Departure:

21 August 1909

Route:

Glasgow

to Quebec and Montreal, via Moville

Commander:

Captain John M. Johnston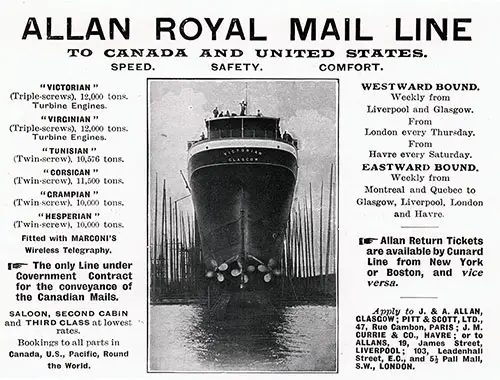 Advertisement, Allan Royal Mail Line. Ships Include the Victorian, Virginian, Tunisian, Corsican, Grampian, and Hesperian. Cunard Daily Bulletin, Ivernia Edition for 22 July 1908. GGA Image ID # 131f1a86b9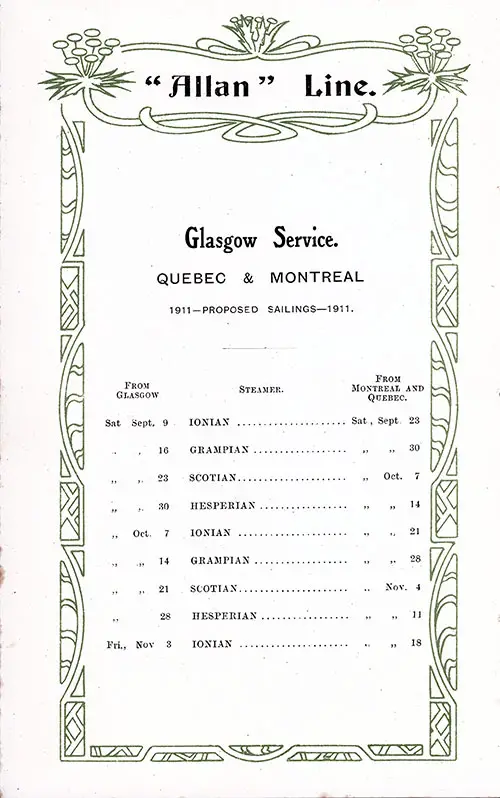 Proposed Sailings, Glasgow-Montreal-Quebec Service, from 9 September 1911 to 18 November 1911. Ships Included the Grampian, Hesperian, Ionian, and Scotian. TSS Tunisian Passenger List, 22 September 1911. GGA Image ID # 1e0e62d99e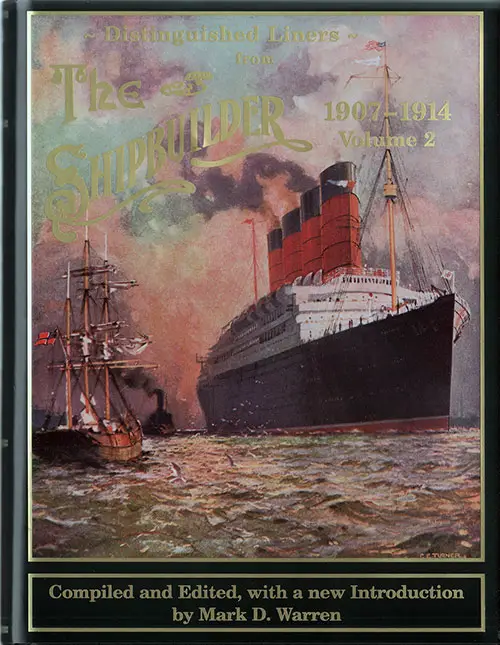 The Shipbuilder - Distinguished Liners 1907 - 1914 v2
Reprinted from The Shipbuilder Magazine, the Distinguised Liners Covered in This Volume Include: Principessa Jolanda, Corsican, Heliopolis, Asturias, City of Paris, Grampian, President Grant, Oceania, Hesperian, Martha Washington, Afrique, Waratah, Morea, Vasari, Orsova, Otway, Osterley, Otranto, Orvieto, Franconia, Laconia, Kaiser Franz Josef I, Vandyck, Medina, Orama, Arlanza, Vestris, Vauban, Pastores, Appam, Niagara, Kristianiafjord, Bergensfjord, Congress, Gablonz, Marienbad, Empress Ekaterina II, Gelria, Tubantia, Columbus, Alsatian, Britannic, Calgarian, Cap Polonio, William O'Swaldt, City of Exeter, Aquitania, Imperator, Vaterland, Alcantara, Statendam, Cap Trafalgar, Bismarck.