Boot Camp Books Wanted: NTC Bainbridge - The Compass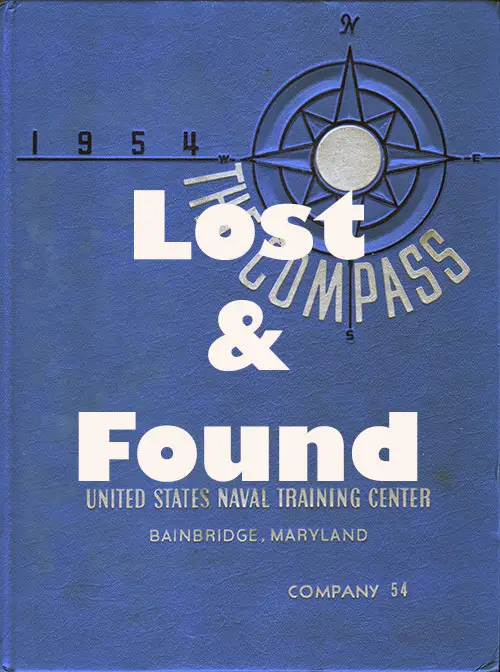 The following sailors or their families are seeking a replacement book or scans of a section(s) of their company's Compass Graduation Book. If you have this book in your possession, please contact the requestor by email.
We are no longer updating this page but will leave it up indefinitely so that those who have inquired can continue to receive leads.
Note: All Email Addresses should be revised from gjenvick.com to ggarchives.com. It will take additional time to edit as we used an Email obfuscator script where global changes are impossible. We apologize for the inconvenience.
Date of Query: Sun 2014-11-16 22:14
Name: Robert Francella
Location: Bainbridge
Company: 199
Date Graduated: 1951
Memory of Boot Camp: Im looking for the graduation book
Contact Email:

Date of Query: Tue 6/18/2013 21:36
Name: Billy Mayberry
Location: Bainbridge
Company: 050
Date Graduated: Jan -April 1952
Memory of Boot Camp:
Contact Email: