Nightingale Song by Al Jolson - 1920 Sheet Music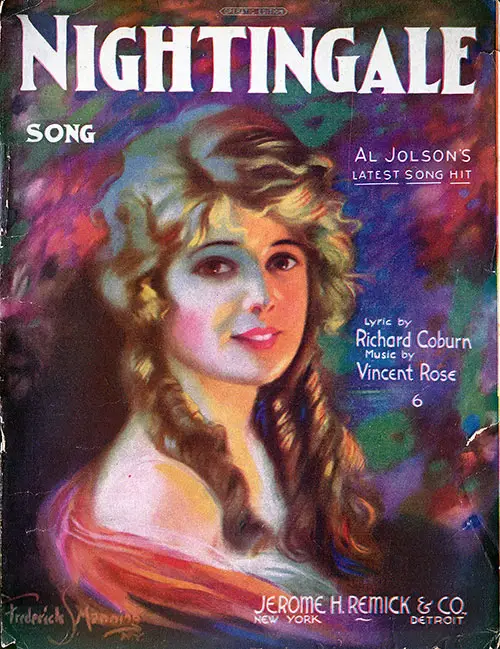 Front Cover, Nightingale Song - Al Jolson's Latest Song Hit. Lyrics by Richard Coburn, Music by Vincent Rose. ©1920 Jerome H. Remick & Co., New York-Detroit. GGA Image ID # 13fa3f0bda
Front Cover,
Nightingale Song - Al Jolson's Song Hit. Cover art by Frederick Manning of a Very Beautiful Woman makes this sheet music popular for framing.
Title: Nightingale Song, 1920
Composer: Vincent Rose
Lyrics by: Richard Coburn
Performed by: Al Jolson
Published: Jerome H. Remick & Co, New York and Detroit (1920)
Sheet Music Item #: 2173-4
Genre: Popular Music for Piano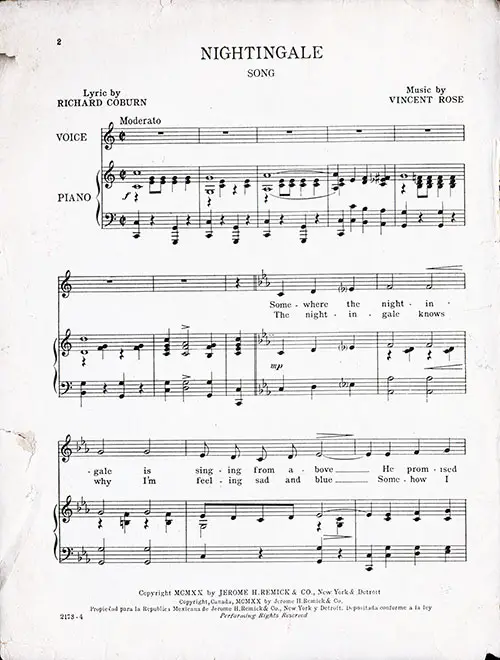 Misic for Piano, Page 1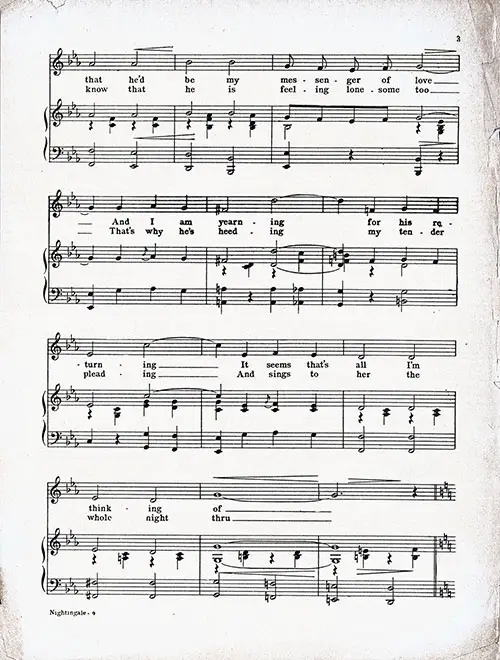 Misic for Piano, Page 2
First Verse
Somewhere the nightingale is singing from above he promised that he's be my messenger of love and I am yearning for his returning It seems that's all I'm thinking of ... [Chorus]
Second Verse
The nightingale knows why I'm feeling sad and blue somehow I know that he is feeling lonesome too that's why he's heeding my tender pleading and sings to her the whole night thru ... [Chorus]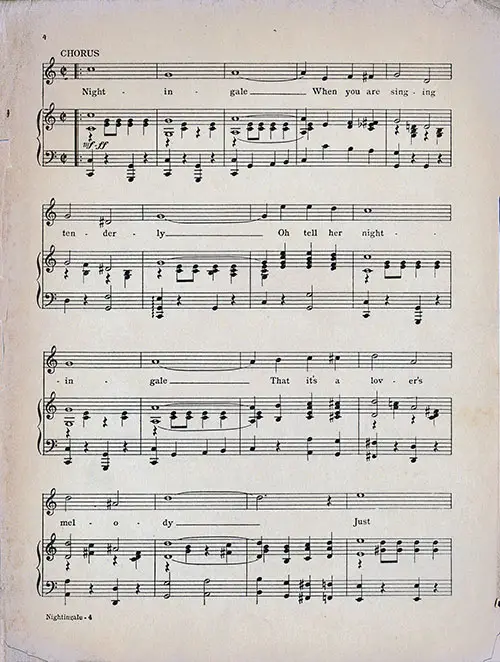 Misic for Piano, Page 3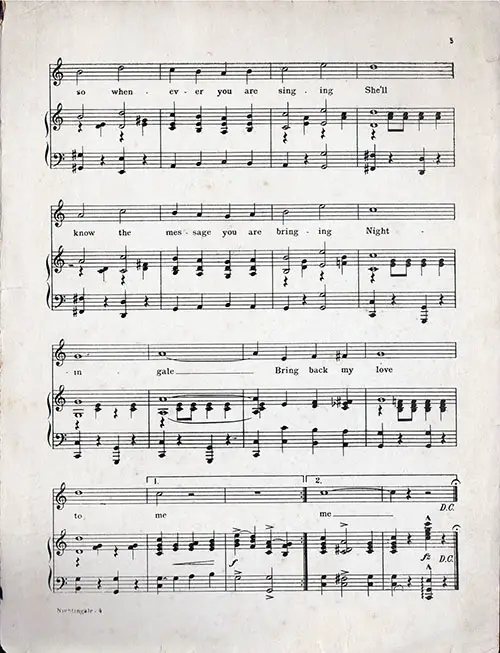 Misic for Piano, Page 4
Chorus
Nightingale when you are singing tenderly oh tell her nightingale That it's a lover's melody just so when ever you are singing she'll know the message you are bringing nightingale bring back my love to me.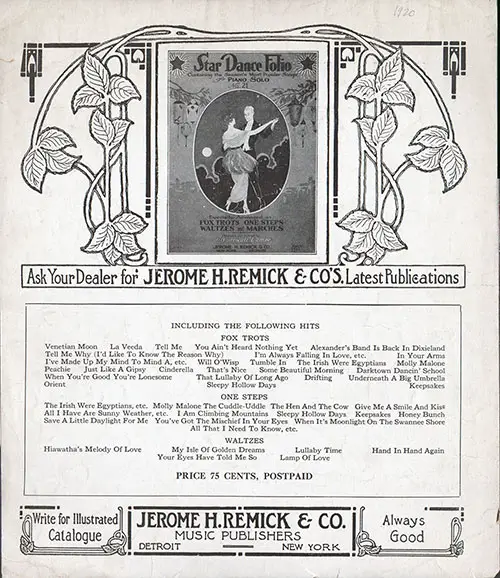 Back Cover, Nightingale Song