White Star Line - Merchant Fleets #19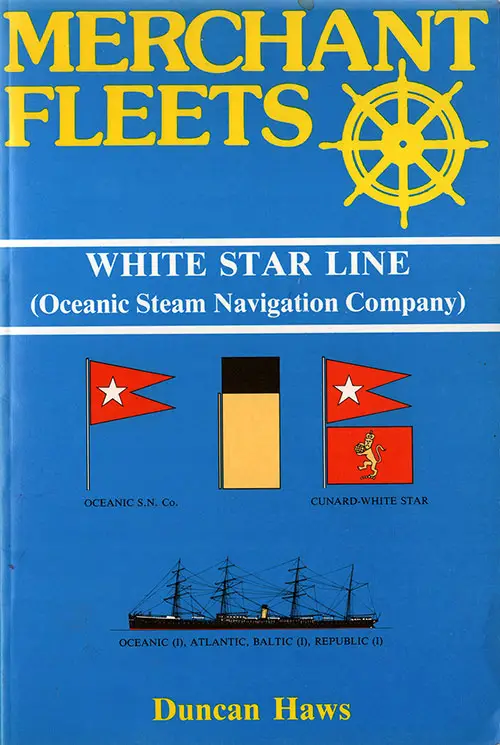 Author: Duncan Haws
Title: Merchant Fleets 19: White Star Line (Oceanic Steam Navigation Company)
Edition:  
Format: Paperback
Pages: 104
ISBN: 0-946378-16-9
DCN:  
Publisher:  TCL (Travel Creatours Limited) Publications
Location:  Burwash, East Sussex, United Kingdom
Pub. Date:  October 1990
Language: English UK
Subjects:  Merchant Marine--History
Description: History of the White Star Line including Routes and Fleet
Notes: Ex Libris Michael T. Connell #12867
Size: 6 1/8" x 9 1/8"
Dust Jacket: No
List Price:  
Synopsis: Despite the misfortunes of the White Star Line it is still regarded with esteem and affection. For those born after the end of White Star this vol. is, therefore, deliberately comprehensive and definitive. There is the usual chronological company history. Each of the 98 ships is illustrated by 74 scale profile drawings. The career history of each ship is given.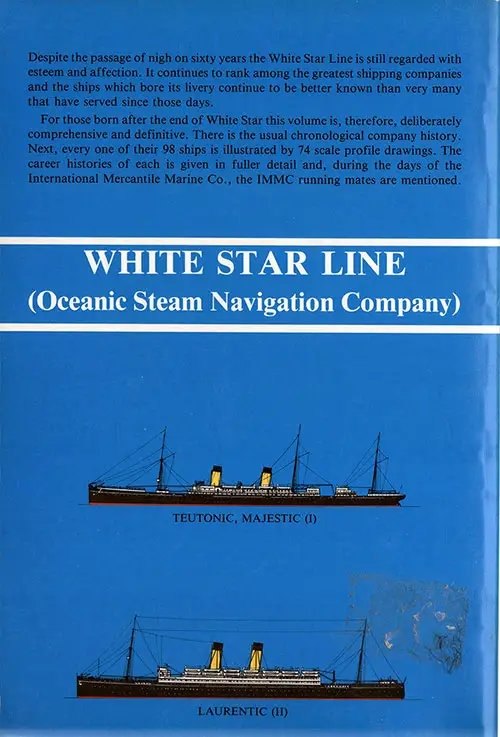 Contents
Funnel and Flag Colour Details
Introduction
Explanatory Notes
Chronological History
Livery
Routes
Fleet Index
Illustrated Fleet List