The Sway of the Grand Saloon - 1971
A Social History of the North Atlantic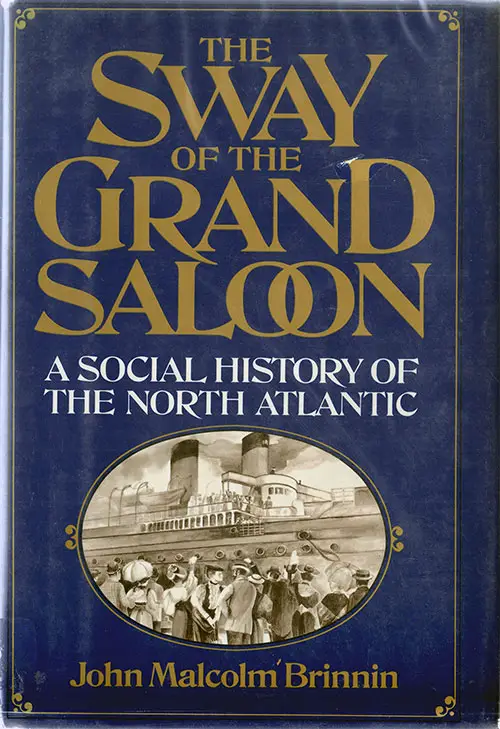 John Malcolm Brinnin, Sway of the Grand Saloon: A Social History of the North Atlantic,  © 1971, Delacorte Press, New York, Hardcover, 599 Pages
150-Year social history covering the glorious age of passenger ships from 1818. 
Part One: Beginnings (1818-1838)
Part Two: Ascendancy (1839-1889)
Part Three: Apogee (1890-1919)
Part Four: The Long Wake (1920-1968)
Subjects / Topics: Merchant Marine, Passenger Traffic History, Ocean Liners History
LC Control Number: 74164846
LC Classification: HE599 .B73
Dewey Class No.: 387.5/42/091821 19
Synopsis: History. of the ocean liners of the North Atlantic crossings. Comprehensive history of Trans-Atlantic passenger ships covering the period 1818 - 1968. 55 with b/w illustrations, photos and drawings. The glorious age of passenger ships recaptured featuring stories about Emerson, Dietrich, Vanderbilt Barnum, Wolfe etc.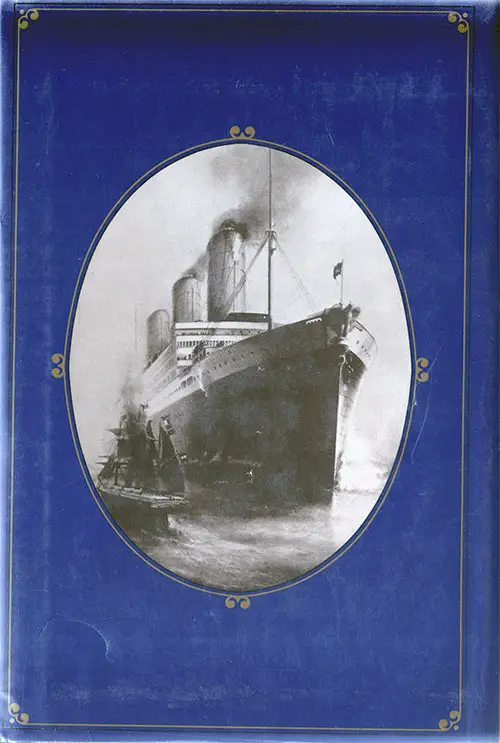 About the Author
John Malcolm Brinnin (September 13, 1916 — June 25, 1998) was an American poet and literary critic. Brinnin was born in Halifax Nova Scotia to two United States citizens.
Brinnin published six volumes of his own poetry. Brinnin also wrote scholarly works on T. S. Eliot, Gertrude Stein, Truman Capote, and William Carlos Williams; and published three personal travelogues.
Brinnin taught in a number of universities over his career. At various times, he gave courses at Vassar College, Boston University, the University of Connecticut, and Harvard University.