Baths and Toilet Accommodations On Steamships
Electric Massage and the Electric Bath Are Luxurious Accessories on a Modern Ocean Liner. GGA Image ID # 179ec89c3b
Baths
An ample supply of baths for both men and women are provided on the modern liner. The men's baths are in charge of special bath stewards, who will prepare a bath at the same hour each morning.
The room steward will arrange the time with the bath steward. Ladies desiring baths should consult their stewardess.
All those having baths are expected to give gratuities to the bath steward or the stewardess. See the special section relating to fees. Fresh or saltwater, hot or cold, is supplied at will. One steamer has one entire deck with a bath for every stateroom, 86 in all.
On some of the latest vessels, an electric bath is provided for the use of passengers. On one or two vessels, Turkish baths are provided, which consist of the usual hot and cold rooms, steam rooms, plunge baths, and massage couch.
The plunge bath is usually open to gentlemen from 6 to 8 without charge, and Turkish baths are usually available from 9 to 12 for ladies and from 2 to 6 for gentlemen. The expense is usually $1.00.
Toilet Accommodations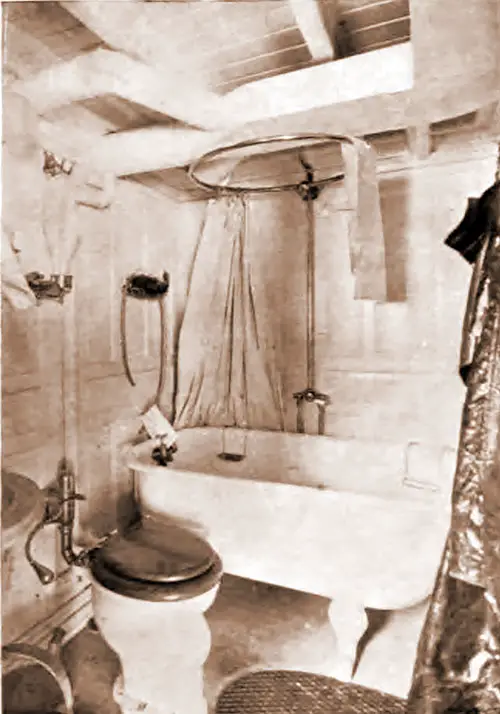 Private Toilet and Bath on the SS Minnesota, Pacific Line, circa 1911. GGA Image ID # 17a16651e0
The modern ship offers adequate toilet accommodations, which in the vessels of twenty years ago did not exist. The closets are flushed with seawater by means of special pumps and piping.
Where private bathrooms are secured, a private closet is included. A red light usually indicates the ladies' toilet and the gentlemen's toilets. Lavatory accommodations are provided in all classes.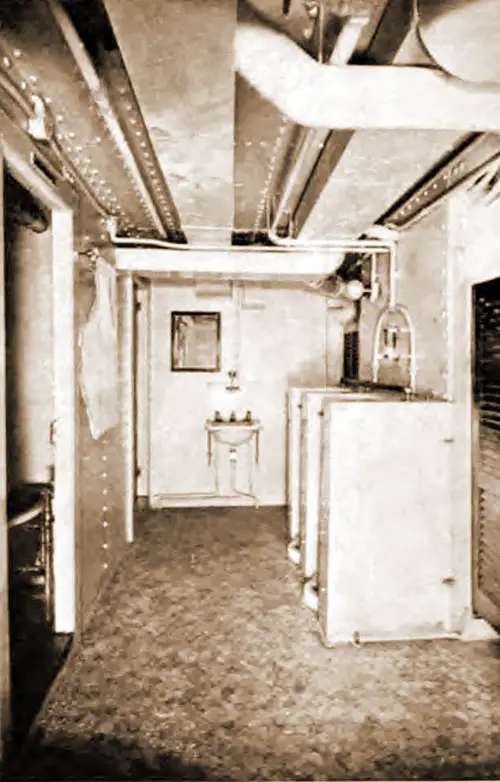 Public Area Toilets and Washroom on the SS Minnesota, Pacific Line circa 1911. GGA Image ID # 17a208d294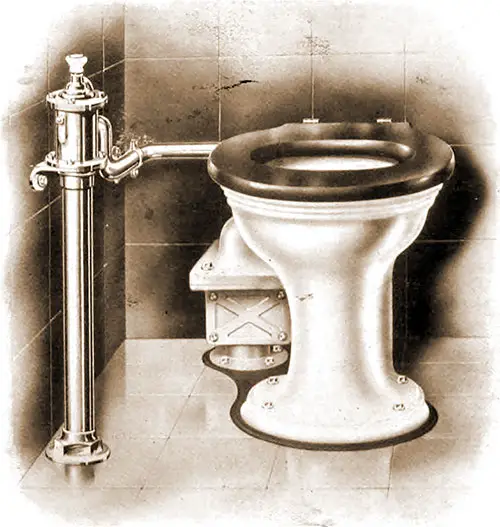 First and Second Class Toilet Installed on the RMS Mauretania, 1907. GGA Image ID # 17b96be7cd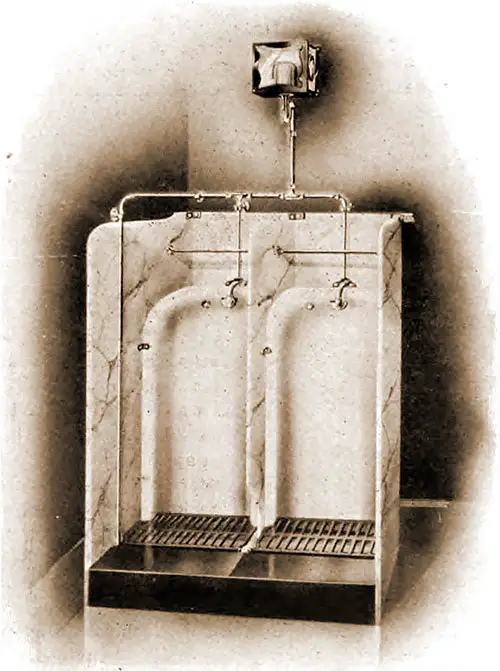 Urinals Used on the RMS Mauretania, 1907. GGA Image ID # 17b9f085de