Camp Dodge - WW1 Cantonment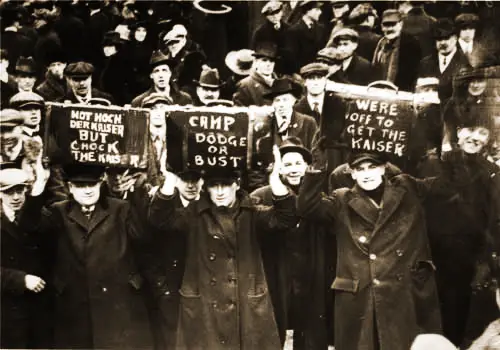 Camp Dodge, Iowa was named in honor of Maj. General Grenville M. Dodge, U.S. V., who commanded Iowa volunteers during the Civil War. Established on June 18, 1917 to serve as training camp for 88th Division (National Army), which occupied the cantonment August 1917 to July 1918. Construction started June 19, 1917 and continued through 1918. Designated as a demobilization center on December 3, 1918, Retained as permanent reservation.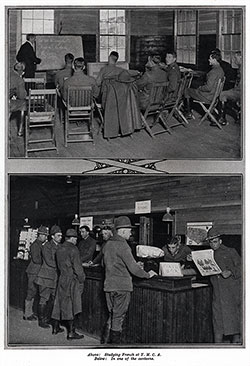 Camp Dodge - History - World War I Army Cantonment 1917
Troops from four States are being trained at Camp Dodge, 11 miles north of Des Moines, Iowa. These troops include all of the National Army forces from Iowa, North Dakota, and Minnesota, and those from a middle belt of Illinois.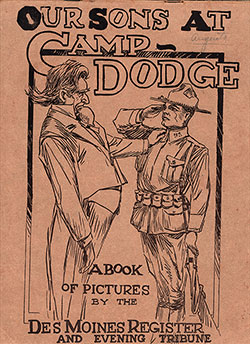 The biggest thing in Iowa is Camp Dodge at Des Moines. It was built in sixty days at a cost of $3,500,000 to house 45,000 soldiers under training to fight for democracy in the war trenches of Europe.
Camp Dodge Postcards - 1919
Views included: Base Hospitals, Base Hospital Ward, Red Cross Building, Recreation area, Y.W.C.A. Hostess House, Drilling New Recruits, Officers Quarters, Open Air Instruction, Y.M.C.A. Auditorium and Information Bureau, Birds Eye View of Camp Dodge, Social Room, Y.M.C.A. Building, Stacked Arms, and One of the Y.M.C.A. Buildings.