CAL Boats Get Racing Winches from Barlow as Standard Equipment (1969)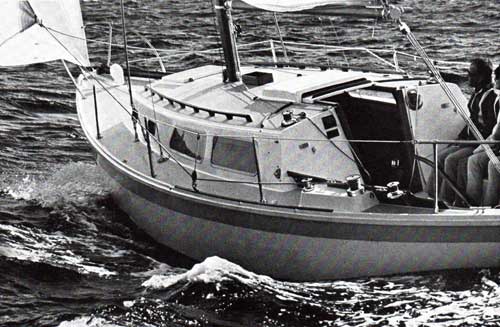 Fast Winches for Fast Boats
CAL boats get racing winches as standard equipment
Up to now precision racing winches have been optional equipment on CAL boats, as on all other one-design keelboats.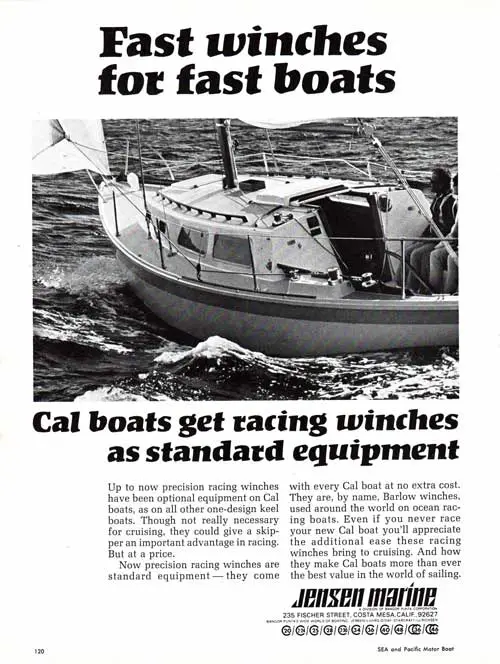 Though not really necessary for cruising, they could give a skipper an important advantage in racing. But at a price.
Now precision racing winches are standard equipment -- they come with every CAL boat at no extra cost. They are, by name, Barlow winches, used around the world on ocean racing boats.
Even if you never race your new CAL boat you'll appreciate the additional ease these racing winches bring to cruising. And how they make CAL boats more than ever the best value in the world of sailing.
CAL Boats by Jensen Marine
COSTA MESA, CALIF., 92627
BANGOR PUNTA'S WIDE WORLD Of BOATING
JENSEN LUHRS O'DAY STARCRAFT ULRICHSEN
CAL 20 / 2-24 / 25 / 28 / 2-30 / 34 / 36 / 40 / 48 / 2-36 / 2-46
A Bangor Punta Company
GG Archives REF: BPCJM-010-1969-BW-AD