CAL 35 Yacht: The Extra 5 Grand Isn't For Extras. (1974)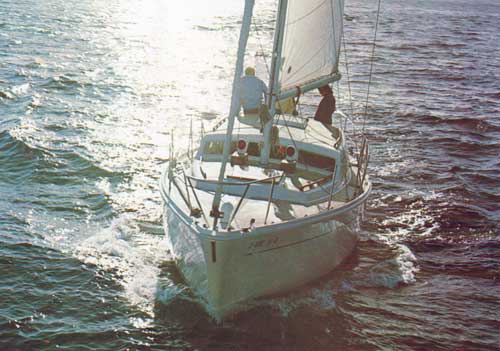 It's for 35 feet of sailboat. For a cruising boat that's just that. Not just another racing conversion with minor modifications and major frills.
But a Lapworth boat with a lot of answers to age-old cruising problems designed right on the drawing boards.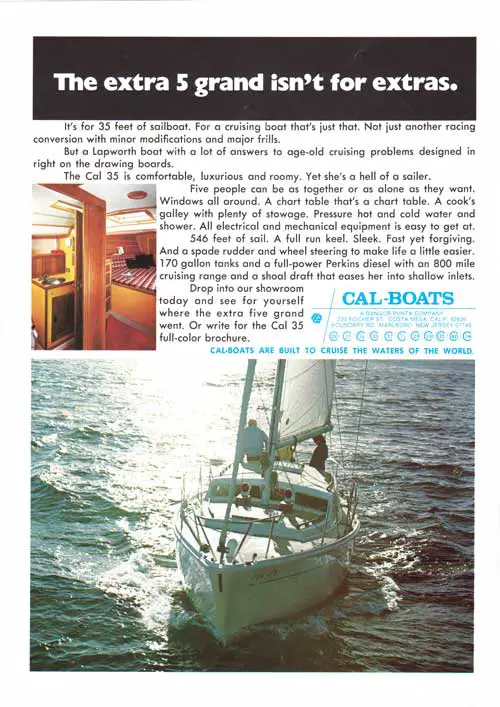 The CAL 35 is comfortable, luxurious and roomy. Yet she's a hell of a sailer.
Five people can be as together or as alone as they want. Windows all around.
A chart table that's a chart table. A cook's galley with plenty of stowage.
Pressure hot and cold water and shower. All electrical and mechanical equipment is easy to get at.
546 feet of sail. A full run keel. Sleek. Fast yet forgiving. And a spade rudder and wheel steering to make life a little easier.
170-gallon tanks and a full-power Perkins diesel with an 800-mile cruising range and a shoal draft that eases her into shallow inlets.
Drop into our showroom today and see for yourself where the extra five grand went. Or write for the CAL 35 full-color brochure.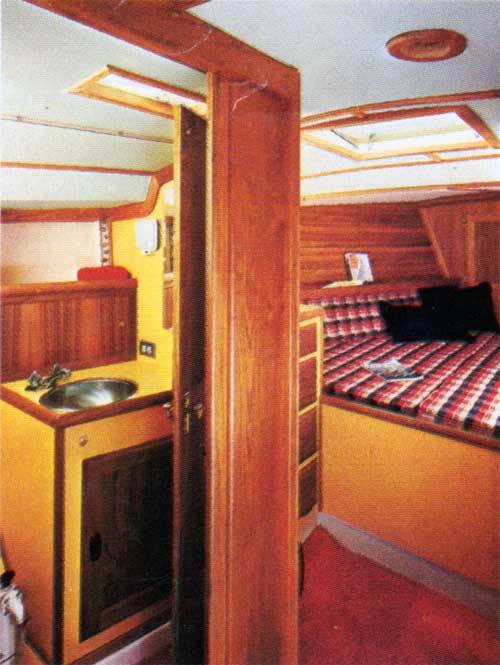 CAL-BOATS
COSTA MESA, CALIF. 92626
MARLBORO, NEW JERSEY 07746
CAL 20 | 21 | T/4 | 25 | 27 | 29 | 3-30 | 35 | 40 | 2-46
CAL-BOATS ARE BUILT TO CRUISE THE WATERS OF THE WORLD.
A Bangor Punta Company
GG Archives REF: BPCJM-032-1974-C-AD