CAL 3-30 Yacht: The New 3/4-Ton Champion. (1974)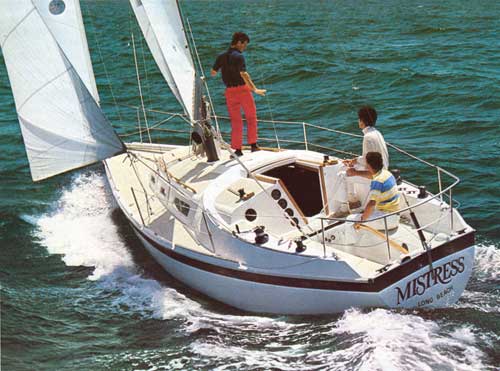 There's no doubt now. The CAL 3-30 cleaned the competition in Yachting's ton cups regatta, this year's big level racing event.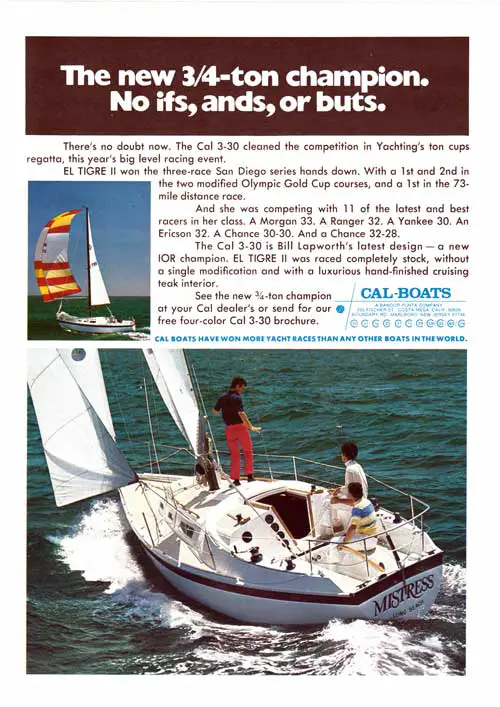 EL TIGRE II won the three-race San Diego series hands down.
With a 1st and 2nd in the two modified Olympic Gold Cup courses, and a 1st in the 73-mile distance race.
And she was competing with 11 of the latest and best racers in her class.
A Morgan 33. A Ranger 32. A Yankee 30. An Ericson 32. A Chance 30-30. And a Chance 32-28.
The CAL 3-30 is Bill Lapworth's latest design — a new IOR champion. EL TIGRE II was raced completely stock, without a single modification and with a luxurious hand-finished cruising teak interior.
See the new 34-ton champion CAL-BOATS at your CAL dealer's or send for our free four-color CAL 3-30 brochure.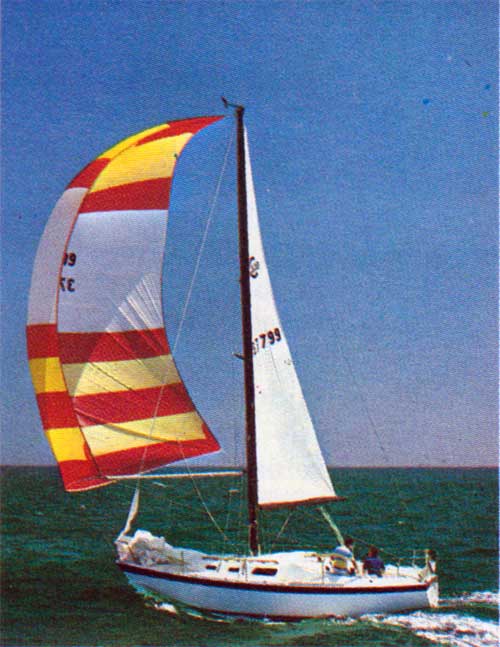 CAL-BOATS
MARLBORO, NEW JERSEY 07746
CAL 20 | 21 | T/4 | 25 | 27 | T/2 | 29 | 3-30 | 35 | 40 | 2-46
CAL BOATS HAVE WON MORE YACHT RACES THAN ANY OTHER BOATS IN THE WORLD.
A Bangor Punta Company
GG Archives REF: BPCJM-030-1974-C-AD