CAL 29: How Lapworth Unwinds on Weekends (1973)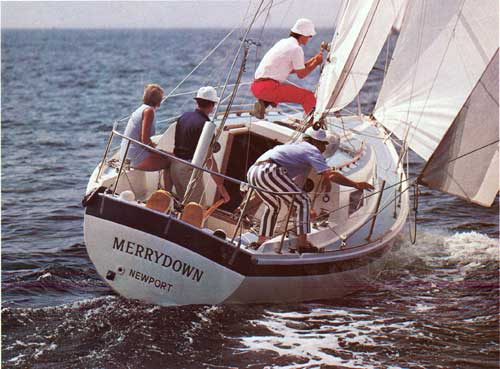 When Bill Lapworth gets away from his design board, it's to campaign his CAL 29, Merrydown. Hard.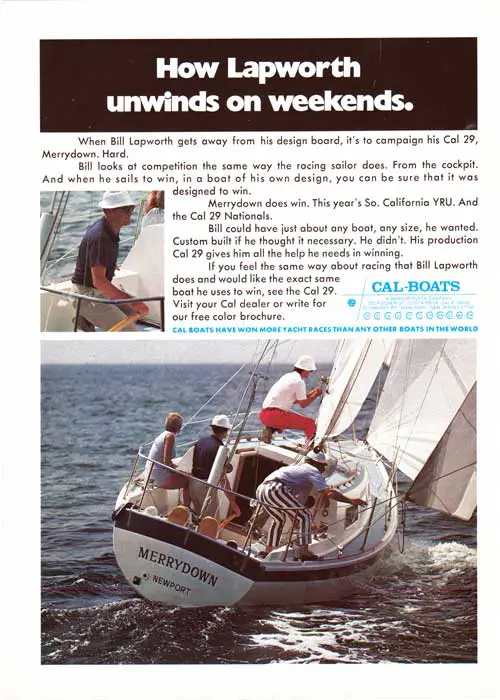 Bill looks at competition the same way the racing sailor does.
From the cockpit. And when Bill Lapworth sails to win, in a boat of his own design, you can be sure that it was designed to win.
Merrydown does win. This year's So. California YRU. And the CAL 29 Nationals.
Bill could have just about any boat, any size, he wanted. Custom built if he thought it necessary.
He didn't. His production CAL 29 yacht gives him all the help he needs in winning.
If you feel the same way about racing that Bill Lapworth does and would like the exact same boat he uses to win, see the CAL 29 yacht.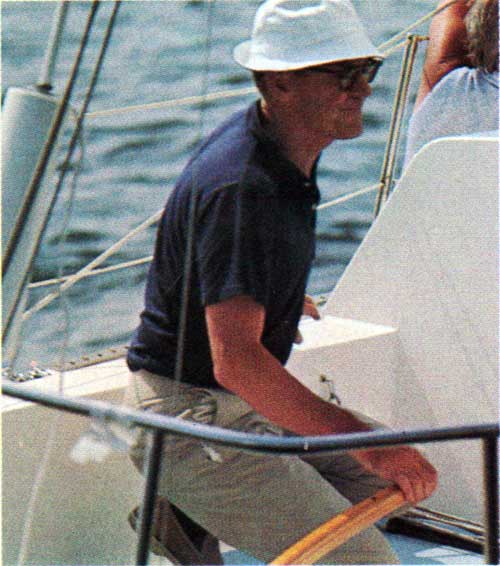 Visit your CAL dealer or write for our free color brochure.
CAL Boats by Jensen Marine
COSTA MESA CALIF 92626
MARLBORO NEW JERSEY 07746
CAL 20 | 21 | T/4 | 25 | 27 | T/2 | 29 | 3-30 | 33 | 40 | CAL C-46
CAL BOATS HAVE WON MORE YACHT CHT RACES THAN ANY OTHER BOATS IN THE WORLD
A Bangor Punta Company
GG Archives REF: BPCJM-027-1973-C-AD