The New Cal 29 Yacht: Built Especially for the Cruising Sailor (1973)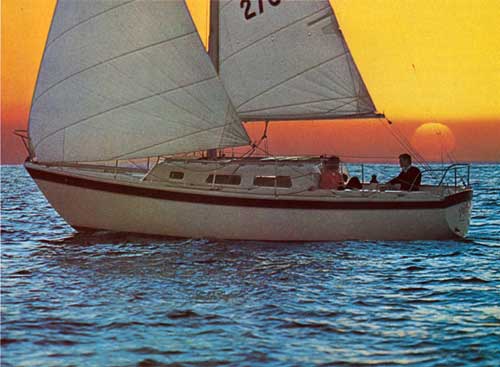 The new CAL 29 yacht now offers complete cruising features and accommodations for the sailor who wants to put some real blue water miles behind him.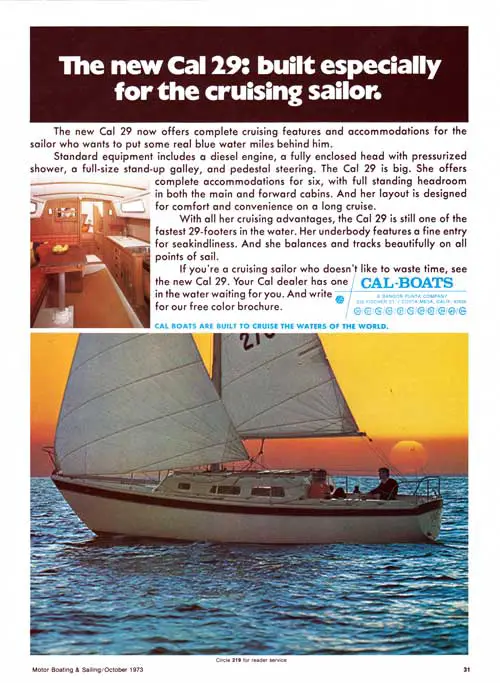 Standard equipment includes a diesel engine, a fully enclosed head with pressurized shower, a full-size stand-up galley, and pedestal steering. The CAL 29 yacht is big.
She offers complete accommodations for six, with full standing headroom in both the main and forward cabins. And her layout is designed for comfort and convenience on a long cruise.
With all her cruising advantages, the CAL 29 yacht is still one of the fastest 29-footers in the water. Her underbody features a fine entry for sea kindliness. And she balances and tracks beautifully on all points of sail.
If you're a cruising sailor who doesn't like to waste time, see the new CAL 29 yacht. Your CAL dealer has one in the water waiting for you.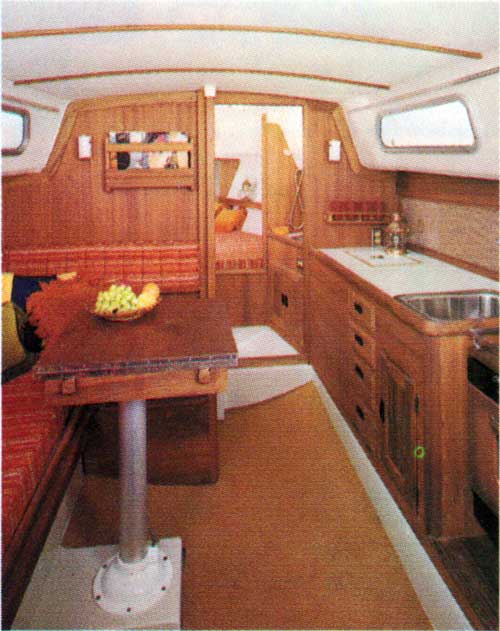 And write for our free color brochure.
CAL BOATS ARE BUILT TO CRUISE THE WATERS OF THE WORLD.
COSTA MESA, CALIF. 92626
CAL Boats
A Bangor Punta Company
GG Archives REF: BPCJM-028-1973-C-AD