Fort Dix Basic Training Yearbook 1961 Company N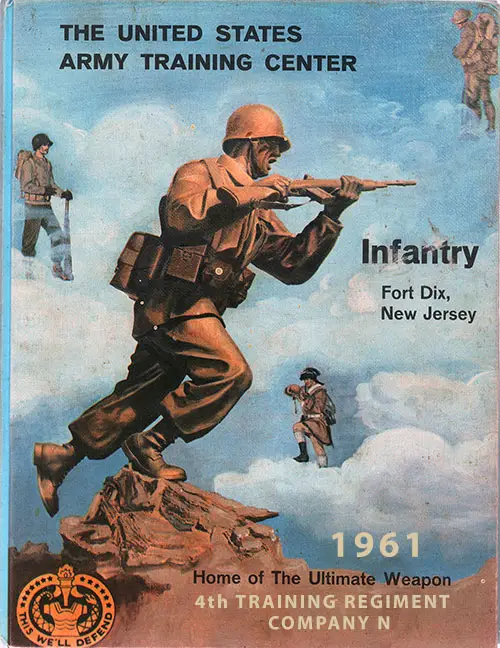 Front Cover, Fort Dix Basic Training Yearbook 1961 Company N, 4th Training Regiment. GGA Image ID # 16c1a0e130
Roster and Photos for Recruit Company N, 4th Training Regiment for 1961, United States Army Basic Training, Fort Dix, Kentucky. Company Commander: 1st Lieutenant ROLAND SCHMUCKER. 190 Recruits Graduated on 21 July 1961.
Company N 1961 Organization and Schedule
Organization: 4th Training Regiment
Commenced Training: Not Reported
Completed Training: 21 July 1961
Company N 1961 Leadership
Company Commander: 1st Lieutenant ROLAND SCHMUCKER
Regimental Commander: Colonel ROBERT C. FORBES
First Sergeant: 1/Sgt. CLOFFORD LITTS
Senior Training NCO: M/Sgt JOSE OLIVARES
Platoon Sergeant: Sgt ALEXANDER NICOLINI
Platoon Sergeant: Sgt THOMAS SABLAN
Platoon Sergeant: Sgt FRANCISCO SANTOS
Company N 1961 Recruit Roster
Aaron, Irving S.
Alison, John O.
Alley, Jimmie W.
Altieri, A.F., Jr.
Andrejak, F. R.
Bach, Peter H.
Baier, John J.
Barber, William F.
Barletta, Jerome L.
Bamds, James A.
Beck, Martin R.
Benell, John W.
Bennett, Peter M.
Berarducci, V.J.
Bernier, J. P.
Bibrault, A. L.
Binda, Richard H.
Blaggie, Robert J.
Blatt, Allan P.
Bochicchio, J. D., Jr.
Bow, Warren J.
Bowen, William C.
Brereton, John M.
Brill, Kenneth D.
Bunzey, William E.
Bush, Leo C.
Campbell, Joseph F.
Campbell, William J.
Cappetta, S.V.
Carlin, F. G.
Caroselli, R. W., Jr.
Carr, Thomas R.
Casey, Thomas M.
Cashell, Kevin E.
Casier, David E.
Cassidy, Gerald J.
Cecchi, Albert M.
Chapman, S.W.
Chmielenski, G. E.
Clark, Clyde A.
Clow, Gary L.
Clynick, John J.
Coleman, John G.
Cook, Richard H.
Corbett, G.W.
Corea, Robert A.
Corona, Vincent J.
Cunningham, R. L.
Danielson, L. G.
DeCesare, P. T.
DeFilippo, S.A.
DelDebbio, John E.
DelSasso, A. V.
DePew, Gerald J.
DeVito, Peter F.
Dieffenbail, R.
Distefano, Leonard
Divjak, Matthew M.
Duggan, Gerald R.
Durkin, Donald V.
Eager, Robert J.
Eastburn, Gordon
Everson, F. E., Jr.
Fantacone, T.A., Jr.
Farnsworth, E. E.
Fekert, William J.
Flatt, Dalton E.
Fleischman, C. D.
Flynn, Francis S.
Freelove, D. K.
Gabor, John J.
Gagliano, R. A.
Galasso, M. A.
Giamarino, W.A.
Goldman, G.M.
Gonzalez, John A.
Gould, LeGrand W.
Gratton, Raymond E.
Gregory, Robert J.
Gruenberg, Carl E.
Hahn, John W.
Hamei, Robert E.
Hanlon, John T.
Hannigan, R. T.
Harbeck, C. V.
Hamois, Edward M.
Harris, David J.
Hendrickson, E.J.
Henry, Richard M.
Higgins, Paul B.
Hillman, George H.
Hogate, LeRoy, Jr.
Howard, Richard F.
Hubbell, Alan L.
Janvrin, Harold, Jr.
Janvrin, Russell, A.
Johnson, Ronald E.
Jordan, W.M., Jr.
Karney, Steven H.
Karoghlanian, R. E.
Kaufman, Richard K.
Kaufman, Robert H.
Keegan, Brian S.
Kieman, Edward F.
Kimball, Rudolph S.
King, William F.
Krzywicki, Peter, Jr.
Kurlansky, Lawrence E.
Land, Edgar L., Jr.
Lanzo, J. J., Jr.
Law, George T.
Lemoyne, Gerard A.
Levine, Laurence
Lieb, Joseph J.
Lombardi, Paul M.
Love, David E.
Macey, Robert F.
Markevicz, A. G.
Marshall, Wayne
Mazzenga, Gerardo A.
McCabe, Hugh
McCann, John T.
McCarty, David W.
McDonald, William
Metz, A. B., Jr.
Miller, Kenneth A.
Miller, Richard
Mitchell, David S.
Moore, Robert M.
Morse, Thomas R.
Mickerson, R.J.
Niedt, K. T., Jr.
Nordberg, Edgar W.
Orake, Ardie G.
O'Shea, Andrew W.
Ouellette, Robert J.
Palmeter, C.I, Jr.
Pastore, Joseph C.
Perry, W.J., Jr.
Pessano, David J.
Pine, Richard
Pollock, Allan L.
Popeck, Joseph B.
Potter, Gerald T.
Raiola, P.J.
Remillaro, R. G.
Reynolds, D.W.
Roberts, C.A., Jr.
Rodriguez, Jose A.
Rogers, John S.
Santacruce, P.J.
Santos, Ronald R.
Samo, Paul J.
Sasso, E. W., Jr.
Schiller, Edward F.
Schmitt, E.J., Jr.
Schneider, F. F.
Seaman, David C.
Sedor, Andrew J.
Sharon, Robert R.
Short, Thomas W.
Shugroe, Patrick J.
Siedlarz, T. M., Jr.
Simpson, Walter W.
Snyder, John W.
Sweeney, Robert J.
Sylvester, Jon J.
Taylor, Donald E.
Thibault, Allan G.
Thompson, James W.
Thompson, R. P.
Thurston, George B.
Trump, F.C.
Trynor, Larry A.
Ubertini, V. P.
Van Blarcom, J.W.
Van Nest, K.J.
Walsh, William C.
Weed, Thomas A.
West, Armand E.
Zlpperman, M. M.
West. L.T., III
Wetzel, Joseph D.
Wheeler, R. M.
Whiting, Preston H.
Wojtkiewicz, L. B.
Zajac, Henry A.
Zappulla, A.J. ,Jr.
Zdilla, Raymond C.
Zipperman, M. M.
Fort Dix Boot Camp Yearbook Photos - Company N 1961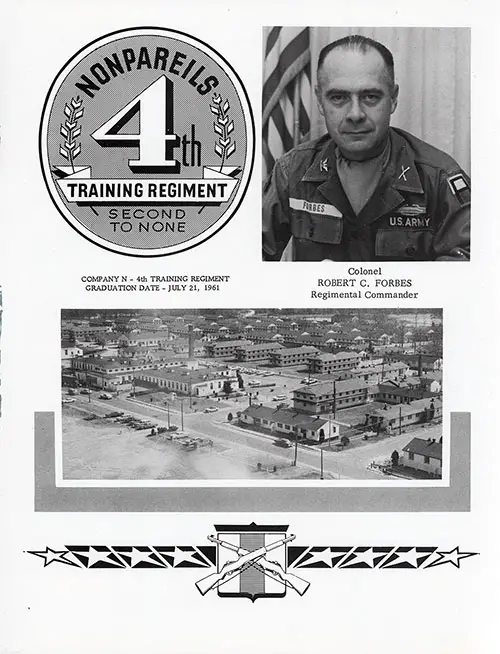 Company N 1961 Fort Dix Basic Training Title Page, Page 1. GGA Image ID # 16c1b14c48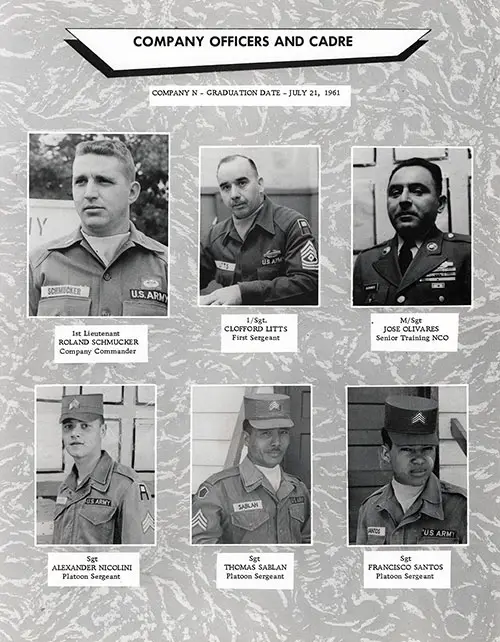 Company N 1961 Fort Dix Basic Training Leadership, Page 2. GGA Image ID # 16c1d3500b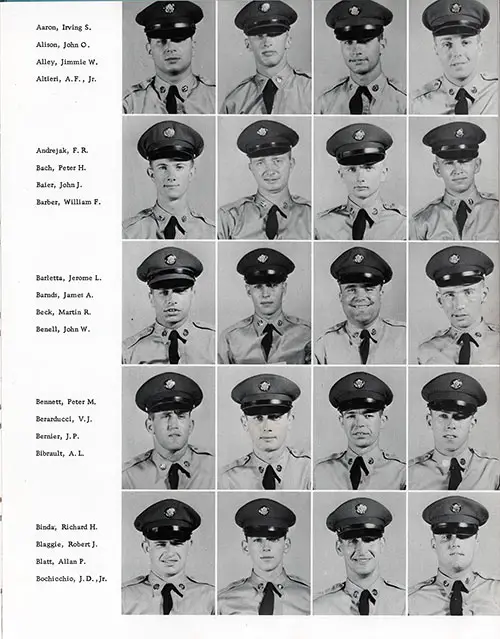 Company N 1961 Fort Dix Basic Training Recruit Photos, Page 3. GGA Image ID # 16c1ebc770
Company N 1961 Fort Dix Basic Training Recruit Photos, Page 4. GGA Image ID # 16c2389cfb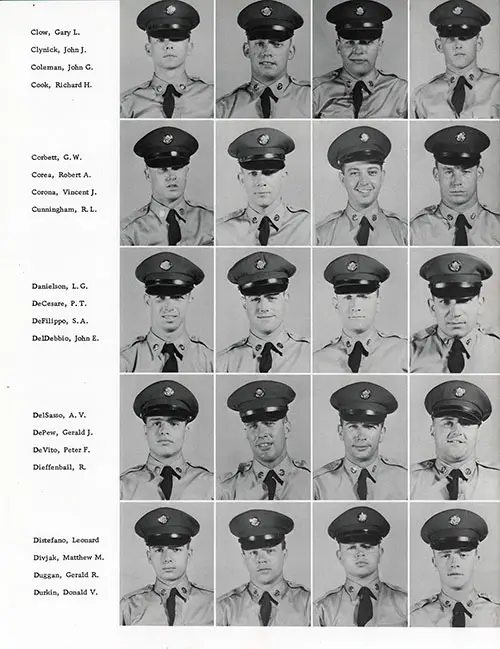 Company N 1961 Fort Dix Basic Training Recruit Photos, Page 5. GGA Image ID # 16c2955c2d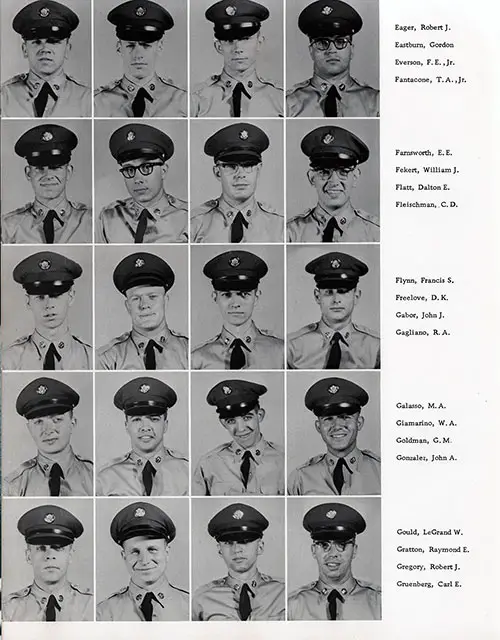 Company N 1961 Fort Dix Basic Training Recruit Photos, Page 6. GGA Image ID # 16c297fae5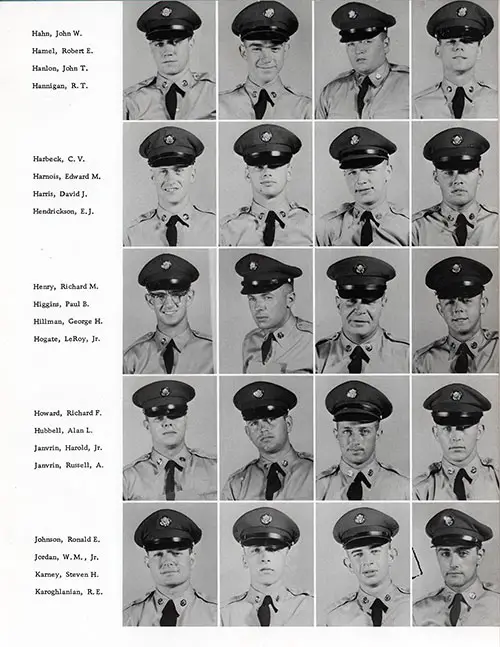 Company N 1961 Fort Dix Basic Training Recruit Photos, Page 7. GGA Image ID # 16c29ffa53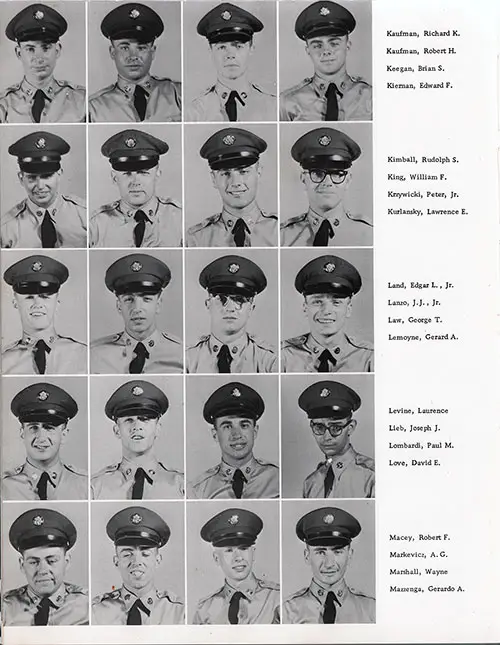 Company N 1961 Fort Dix Basic Training Recruit Photos, Page 8. GGA Image ID # 16c35e036f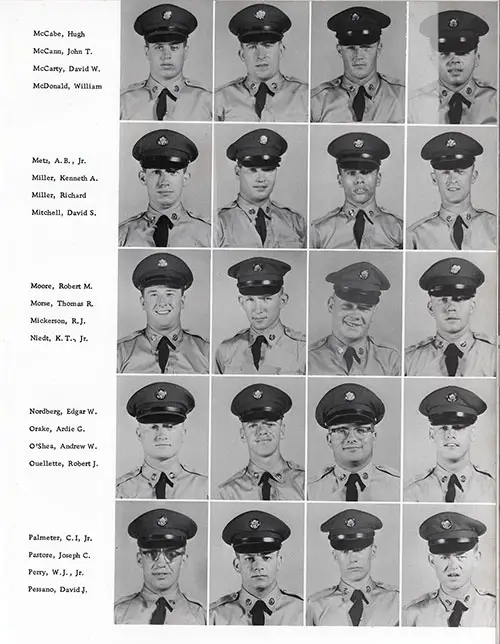 Company N 1961 Fort Dix Basic Training Recruit Photos, Page 9. GGA Image ID # 16c35e8bb3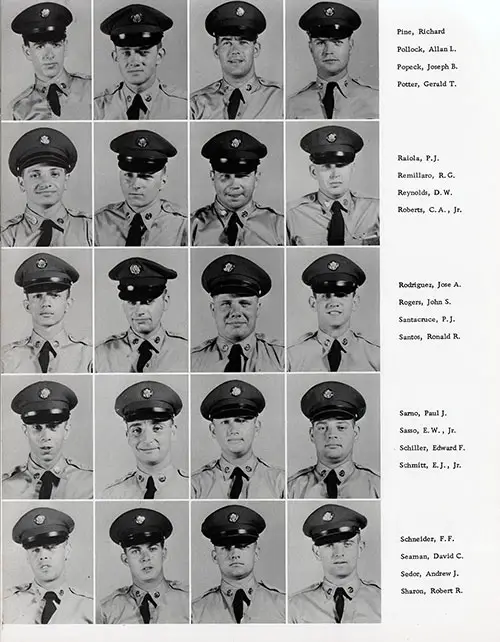 Company N 1961 Fort Dix Basic Training Recruit Photos, Page 10. GGA Image ID # 16c3d018c3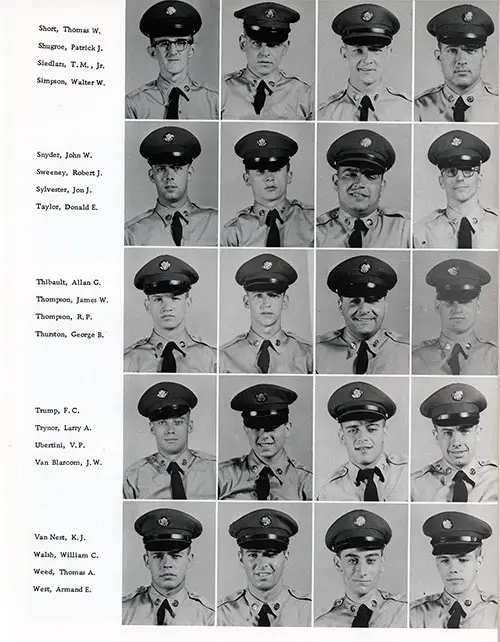 Company N 1961 Fort Dix Basic Training Recruit Photos, Page 11. GGA Image ID # 16c3f2dd5a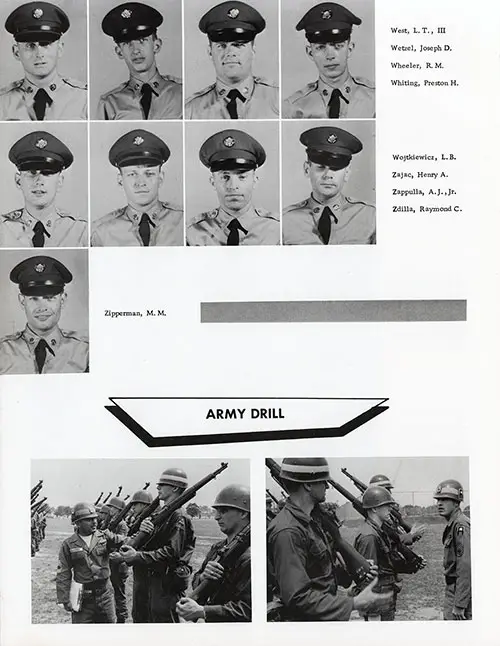 Company N 1961 Fort Dix Basic Training Recruit Photos, Page 12. GGA Image ID # 16c4084bf8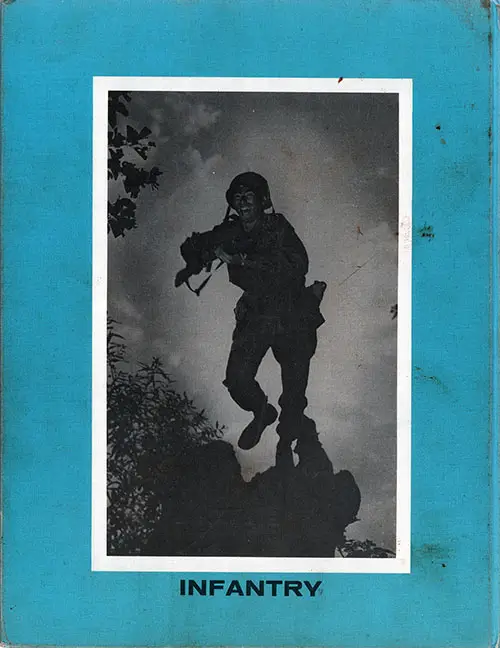 Company N 1961 Fort Dix Basic Training Back Cover, Page 13. GGA Image ID # 16c4a4015c