SS Ionian Archival Collection
Ephemera for the SS Ionian available may include Passenger Lists, Menus, Brochures, Sailing Schedules, Route Maps, Photographs, and more.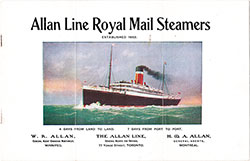 Allan Line - Second Cabin Accommodations - 1908
It is probably an unprecedented occurrence in the history of the Transatlantic Liner that three Steamers of 10,000 tons register or more, should be in course of construction at one time and placed in commission within six months of each other. Ships Covered: Corsican, Grampian, Ionian, Tunisian, Victorian, and Virginian.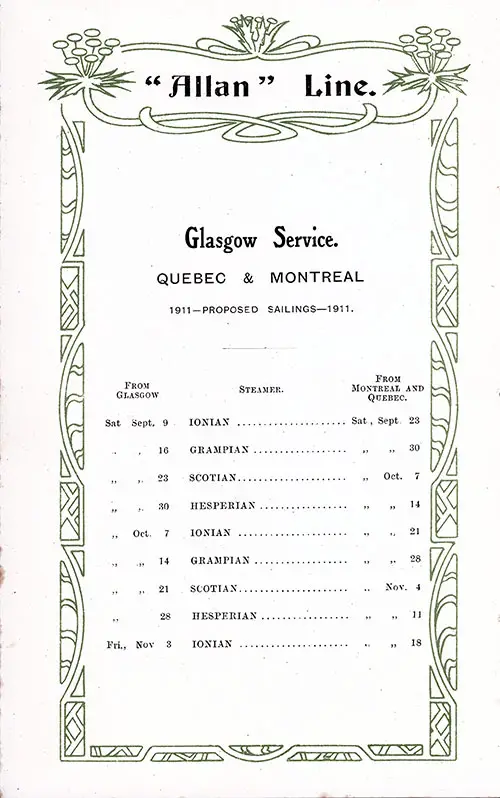 Proposed Sailings, Glasgow-Montreal-Quebec Service, from 9 September 1911 to 18 November 1911. Ships Included the Grampian, Hesperian, Ionian, and Scotian. TSS Tunisian Passenger List, 22 September 1911. GGA Image ID # 1e0e62d99e