GG Archives Legacy Publications
Our Legacy Publications are books we previously published and are now releasing in PDF format, available at no cost. You can also check our Tenth Aniversary Website publication, a veritable time-capsule of web development ten years ago.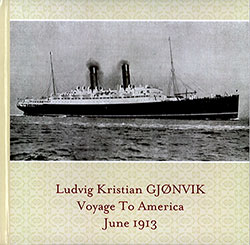 Voyage to America: Ludvig Kristian GJØNVIK, June 1913 [PDF]
The book contains photographs and documents about a young Norwegian man leaving his homeland for America. The voyage would take him from Trondhjem (Trondheim) to Hull, England. He would then journey across England to Liverpool, where he boarded the RMS Laconia of the Cunard Line as a third-class passenger. He landed in America in Boston.
PDF 4.52 MB 22 Pages © 2015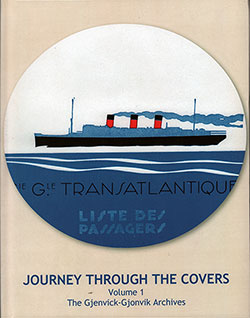 Journey Through the Covers - Vol. 1 [PDF]
A collection of the souvenir passenger lists printed and distributed by the transatlantic ocean liners to their voyage passengers. Today, these brochures are prized by collectors and genealogists for their vibrant graphic covers and genealogical information.
PDF 7.19 MB 22 Pages © 2015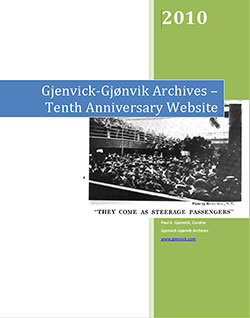 GG Archives Tenth Anniversary Website - 2010 [PDF]
Our goal with our Tenth Anniversary Website was to create an extraordinarily useful site, meticulously organized with greatly expanded content and images available for the researchers, genealogists, students, professors and other patrons of the Archives.
PDF/A 2.21 MB 12 Pages © 2010