Music Program, SS Eider, January 1890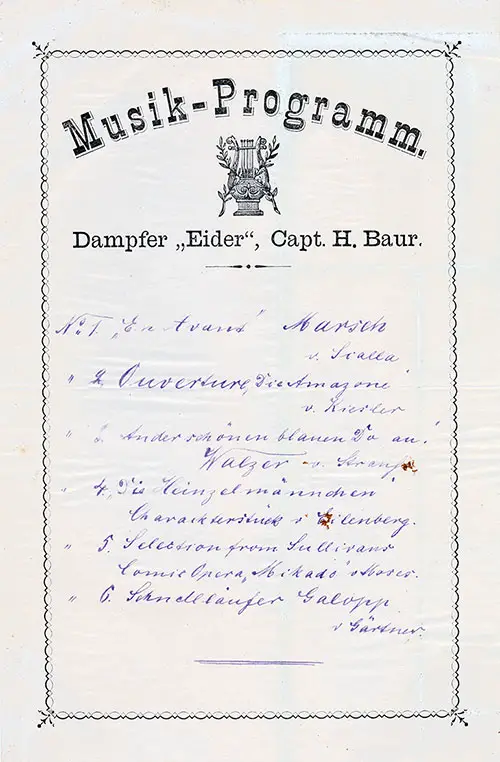 Handwritten Music Program from the SS Eider of Norddeutscher Lloyd dating from January 1890. The SS Eider was commanded by Captain H. Baur.
Program
No. 1 "En Avand" Marsch v. Scalla
No. 2 Ouversure Die Amazone v. Kresler
No. 3 Anderschönen blanen Du au Walzer v. Lenanf
No. 4 Die Heinzelmanndren Charank Sersluck v. Lilenberg
No. 5 Seleosron from Sullivans Camie Opera Mikado Moses
No. 6 Lahn all lâufen Galupp
Note: Handwriting was difficult to read, so transcription may not be completly accurate.