Nordic Folklore: Recent Studies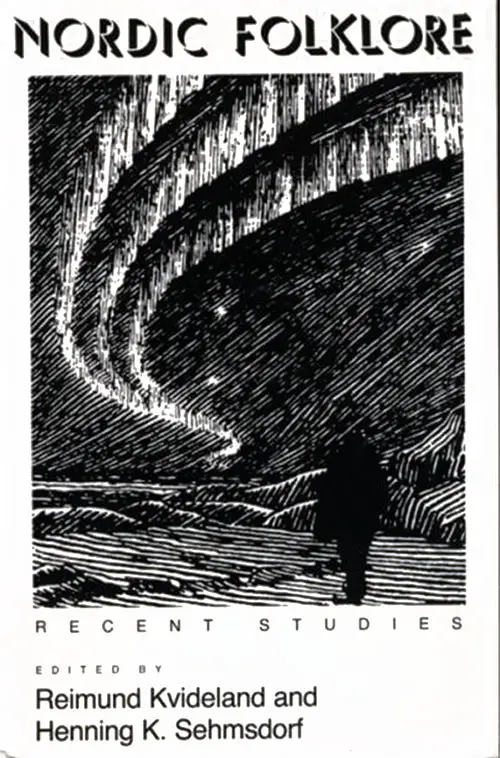 Reimund Kvideland and Henning K. Sehmsdorf (Ed.), Nordic Folklore: Recent Studies,  © 1990 Indiana University Press, Bloomington, Indiana, Soft cover, 258 Pages, 0-253-20521-2, 398'.0948-dc20. 
Nordic folklore studies have made major theoretical contributions to international folklore scholarship. The articles in this collection not only reflect areas in which Nordic folklore studies have been particularly strong, but also demonstrate recent changes in theoretical paradigms and empirical application.
Paperback - 258 pages (August 2000)
Dimensions (in inches): 0.86 x 9.23 x 6.16
Library of Congress Catalog Listing
LC Control Number:
88045453
Type of Material:
Book (Print, Microform, Electronic, etc.)
Main Title:
Nordic folklore : recent studies / edited by Reimund Kvideland and Henning K. Sehmsdorf in collaboration with Elizabeth Simpson.
Published/Created:
Bloomington : Indiana University Press, c1989.
Related Names:
Kvideland, Reimund, 1935-
Sehmsdorf, Henning K.
Simpson, Elizabeth, 1951-
Description:
x, 258 p. : ill., music; 24 cm.
ISBN:
0253331250
0253205212 (pbk.)
Notes:
Includes index.
Bibliography: p. [238]-253.
Subjects:
Folklore--Scandinavia.
Folklore--Finland.
Folklore--Philosophy.
Scandinavia--Social life and customs.
Finland--Social life and customs.
Series:
Folklore studies in translation
LC Classification:
GR205 .N66 1989
Dewey Class No.:
398/.0948 20
Geog. Area Code:
ev----- e-fi---
CALL NUMBER:
GR205 .N66 1989