The O'Day 25 Sailboat - You Can Take It With You (1975)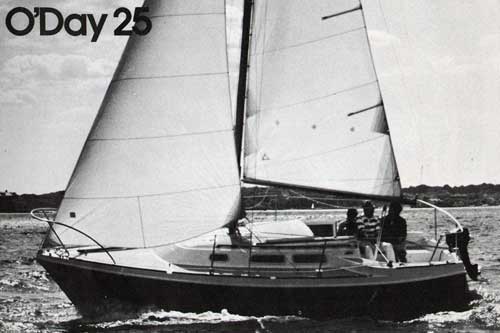 Today's biggest trailerable cruiser.
For cruising luxury, racing swiftness and trailering convenience, choose the O'Day 25. C. Raymond Hunt Associates designed her for O'Day. And, you won't believe she's even self-righting.
Her beaminess creates a spacious cabin, as well as stability. She sleeps 5 in 2 separate cabins.
he head's enclosed. The galley is aft near the wide companionway.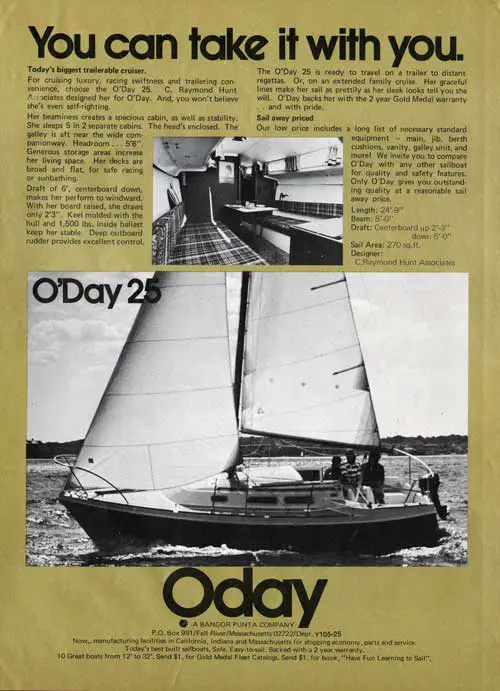 Headroom ... 5'6". Generous storage areas increase her living space. Her decks are broad and flat, for safe racing or sunbathing.
Draft of 6', centerboard down, makes her perform to windward. With her board raised, she draws only 2'3". Keel molded with the hull and 1,500 lbs. inside ballast keep her stable. Deep outboard rudder provides excellent control.
The O'Day 25 is ready to travel on a trailer to distant regattas. Or, on an extended family cruise.
Her graceful lines make her sail as prettily as her sleek looks tell you she will. O'Day backs her with the 2 year Gold Medal warranty . . and with pride.
Sail away priced.
Our low price includes a long list of necessary standard equipment -- main, jib, berth cushions, vanity, galley unit, and more!
We invite you to compare O'Day with any other sailboat for quality and safety features. Only O'Day gives you outstanding quality at a reasonable sail away price.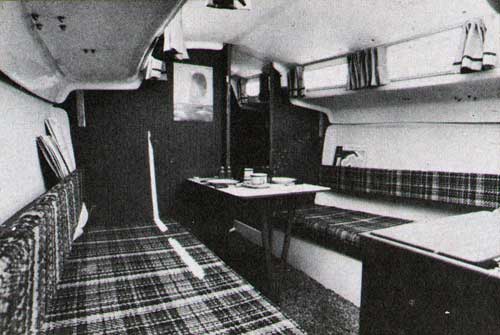 Features
Length: 24'-9"
Beam: 8'-0"
Draft: Centerboard up 2'-3" down 6'-0"
Sail Area: 270 sq .ft.
Designer: C. Raymond Hunt Associates
O'Day - A BANGOR PUNTA COMPANY
Fall River, Massachusetts 02722
Now … manufacturing facilities in California, Indiana and Massachusetts for shipping economy, parts and service.
Today's best built sailboats. Safe. Easy-to-sail. Backed with a 2 year warranty.
10 Great boats from 12' to 32'. Send $1. for Gold Medal Fleet Catalogs. Send $1. for book, "Have Fun Learning to Sail".
GGA REF: BPODY-020-1975-C-AD