Starcraft Explorer TR 15 and Seasport TR 15 (1968)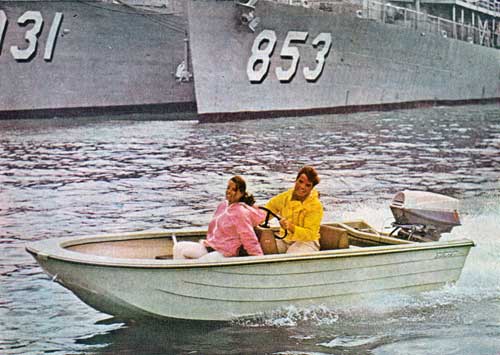 Give the little boat a great big hand! (We give hundreds!)
From the time the hull is molded to the last love pat on the shipping dock, every Starcraft boat is meticulously created by expert hands --hundreds of them.
Fiberglass boats like the Explorer and Seasport, for instance, have hulls that have been care fully put together, layer by layer.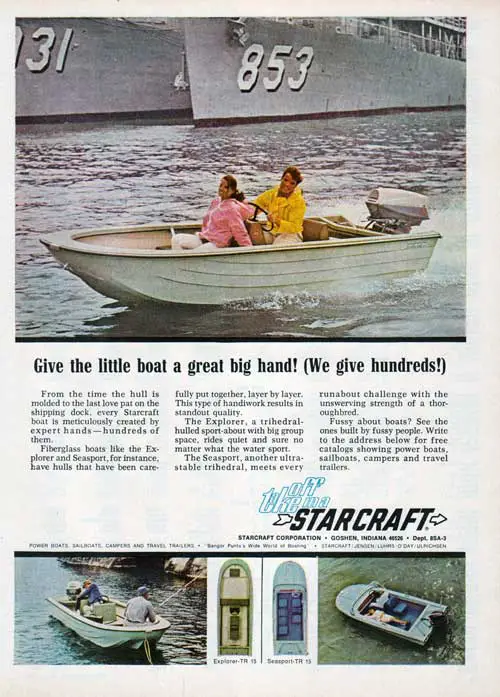 This type of handiwork results in standout quality.
The Explorer, a trihedralhulled sport-about with big group space, rides quiet and sure no matter what the water sport.
The Seasport, another ultra-stable trihedral, meets every runabout challenge with the unswerving strength of a thoroughbred.
Fussy about boats? See the ones built by fussy people.
Write to the address below for free catalogs showing power boats, sailboats, campers and travel trailers.
Take off in a STARCRAFT GOSHEN, INDIANA 46526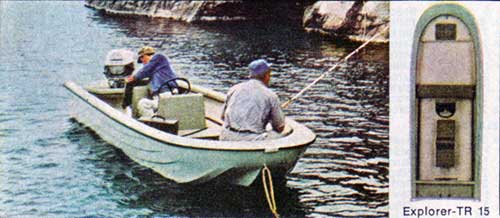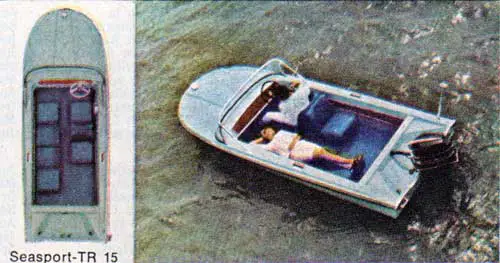 POWER BOATS, SAILBOATS, CAMPERS AND TRAVEL TRAILERS
Bangor Punta, Wide World of Boating
STARCRAFT | JENSEN | LUHRS | O' DAY | ULRICHSEN
STARCRAFT
A Bangor Punta Company
GG Archives REF: BPSTR-009-1968-C-AD