Starcraft Holiday-V Aluminum Runabout (1970)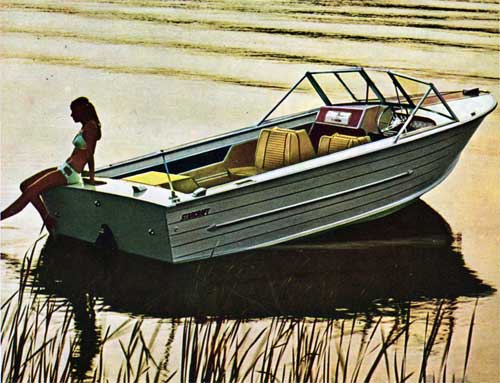 Be a rat race dropout.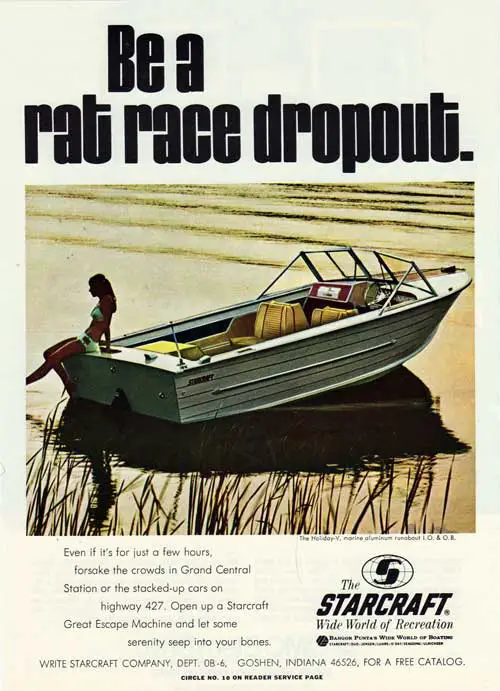 The Holiday-V, marine aluminum runabout I.O. & O.B.
Even if it's for just a few hours, forsake the crowds in Grand Central Station or the stacked-up cars on highway 427.
Open up a Starcraft Great Escape Machine and let some serenity seep into your bones.
WRITE STARCRAFT COMPANY, DEPT. OB-6, GOSHEN,
Bangor Punta's Wide World of Boating
STARCRAFT | DUO | JENSEN | LUHRS | O'DAY | SEAGOING | ULRICHSEN
STARCRAFT
A Bangor Punta Company
GG Archives REF: BPSTR-011-1970-C-AD