The SF261V: An All New Family Cruiser (1982)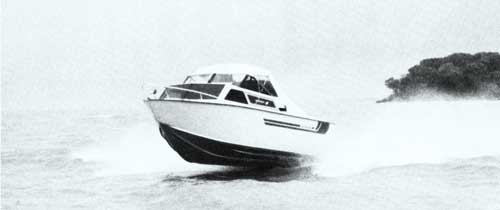 Dependable, Economical Performance. Sensible, Innovative Design.
The SF261V. An all new family cruiser from Starcraft.
When you're the world's leading aluminum boat company, you can't rest on your laurels.
You've got to keep building better and smarter . . . or you won't be a leader for long.
New this year from Starcraft is a twenty-six foot sport fisherman. It's a rugged weekender with a roomy, well-equipped cabin.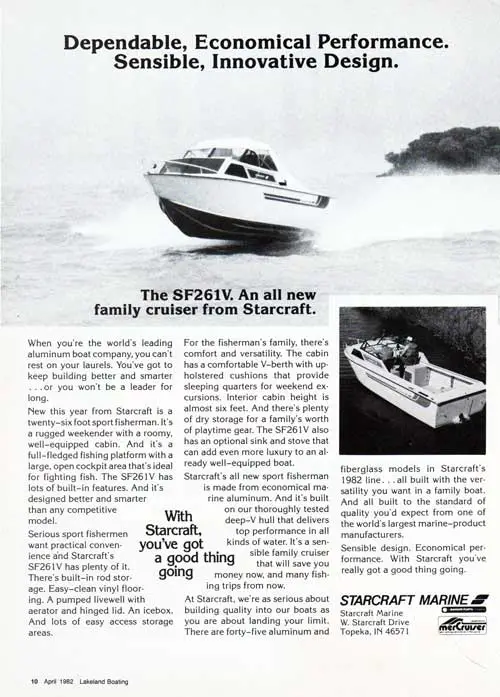 And it's a full-fledged fishing platform with a large, open cockpit area that's ideal for fighting fish.
The SF261V has lots of built-in features. And it's designed better and smarter than any competitive model.
Serious sport fishermen want practical convenience and Starcraft's SF261V has plenty of it. There's built-in rod storage.
Easy-clean vinyl flooring. A pumped livewell with aerator and hinged lid. An icebox. And lots of easy access storage areas.
For the fisherman's family, there's comfort and versatility. The cabin has a comfortable V-berth with upholstered cushions that provide sleeping quarters for weekend excursions.
Interior cabin height is almost six feet. And there's plenty of dry storage for a family's worth of playtime gear. The SF261V also has an optional sink and stove that can add even more luxury to an already well-equipped boat.
Starcraft's all new sport fisherman is made from economical marine aluminum.
And it's built on our thoroughly tested deep-V hull that delivers top performance in all kinds of water.
It's a sensible family cruiser that will save you money now, and many fishing trips from now.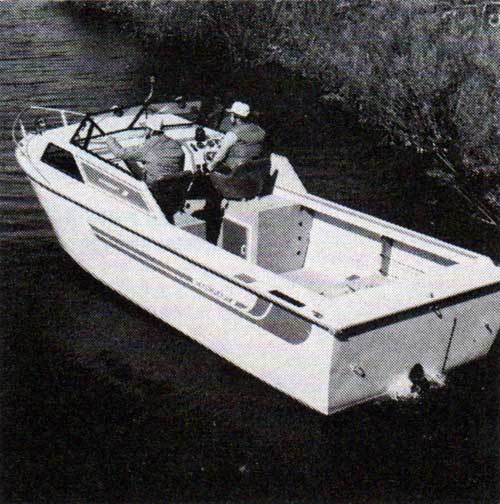 At Starcraft, we're as serious about building quality into our boats as you are about landing your limit.
There are forty-five aluminum and fiberglass models in Starcraft's 1982 line … all built with the versatility you want in a family boat.
And all built to the standard of quality you'd expect from one of the world's largest marine-product manufacturers.
Sensible design. Economical performance. With Starcraft you've really got a good thing going.
With Starcraft, you've got a good thing going
STARCRAFT
Topeka, IN 46571
A Bangor Punta Company
GG Archives REF: BPSTR-005-1982-BW-AD