O'Day International Tempest Sailboat
The multi-award-winning O'Day International Tempest is a 22-foot, two-man keelboat designed by Britain's Ian Proctor. Known for remarkably high maneuverability, it has become a top-performing planing keelboat.
International Tempest has a 500-pound retractable fin keel and a unique bendy rig with 247 square feet of sail plus spinnaker. Special high strength extrusions for the mast and boom bend in no small degree under sail.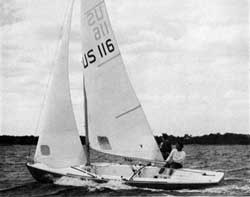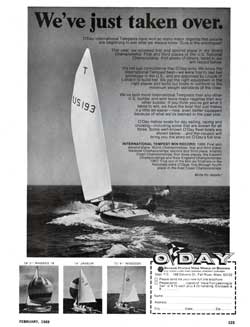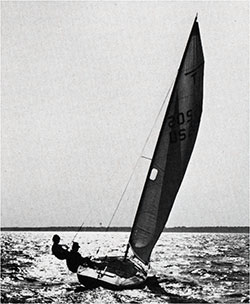 The New 1971 O'Day International Tempest Sailaboat
As the 1972 Olympics at Kiel draw closer, interest in the International Tempest is sure to increase. O'Day has built more I.T.'s — and won more races — than any other North American builder. O'Day is sanctioned by Lloyd's of London as an approved builder.