Yngling Sailboat from O'Day
The Yngling's sailing performance is assured by modern design: Fin keel and spade rudder for maximum control on all points of sail and minimum wetted surface. With her World Class expanding rapidly, and fleets forming across the U.S., her trail-ability is an additional advantage. The mast can be stepped by two people without using a crane.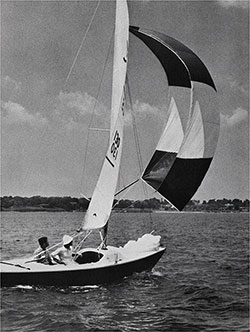 The New 1971 O'Day Yngling Sailboat
Yngling (pronounced ing-ling) means youthful in Norway, where her design originated. Her lines reflect youth, speed and agility, and so does her performance.