Smith & Wesson Model 1500 Centerfire Rifles (1980)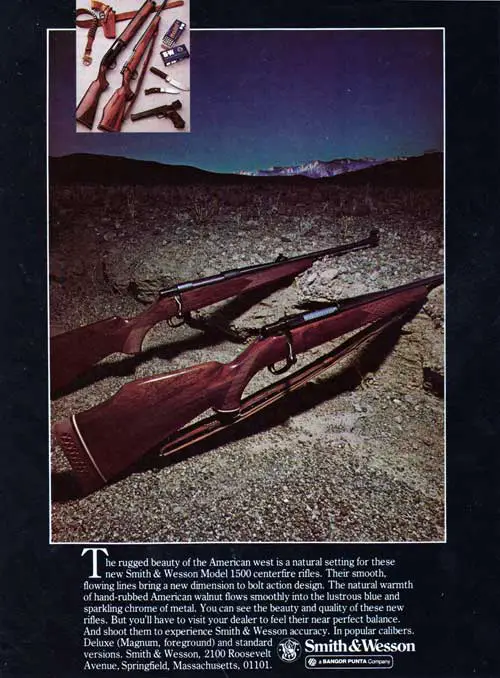 The rugged beauty of the American west is a natural setting for these new Smith & Wesson Model 1500 centerfire rifles. Their smooth, flowing lines bring a new dimension to bolt action design.
The natural warmth of hand-rubbed American walnut flows smoothly into the lustrous blue and sparkling chrome of metal.
You can see the beauty and quality of these new rifles. But you'll have to visit your dealer to feel their near perfect balance. And shoot them to experience Smith & Wesson accuracy.
In popular calibers.
Deluxe (Magnum, foreground) and standard Smith&Wesson versions.
Smith & Wesson
Springfield, Massachusetts 01101
A Bangor Punta Company
GG Archives REF: BPS&W-028-1980-C-AD