Precision Made Handguns and Gunsmiths (1971)
The only two machines in the world that can do this job right.
Have you ever wondered why the sideplate on a Smith & Wesson fits so well you can har find the joint?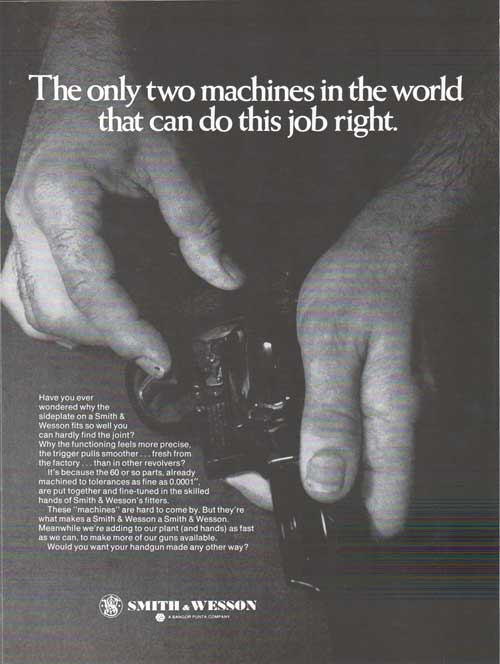 Why the functioning feels more precise, the trigger pulls smoother … fresh from the factory … than in other revolvers?
It's because the 60 or so parts, already machined to tolerances as fine as 0.0001", are put togetger and fine-tuned in the skilled hands of Smith & Wesson's fitters.
These "machines" are hard to come by. But they're what makes a Smith & Wesson a Smith & Wesson.
Meanwhile we're adding to our plant (and hands) as fast as we to make more of our guns available.
Would you want your handgun made any other way?
Smith & Wesson
Springfield, Massachusetts 01101
A Bangor Punta Company
GG Archives REF: BPS&W-008-1971-BW-AD