Super 320 Yacht: A New Wave of Luxury (1971)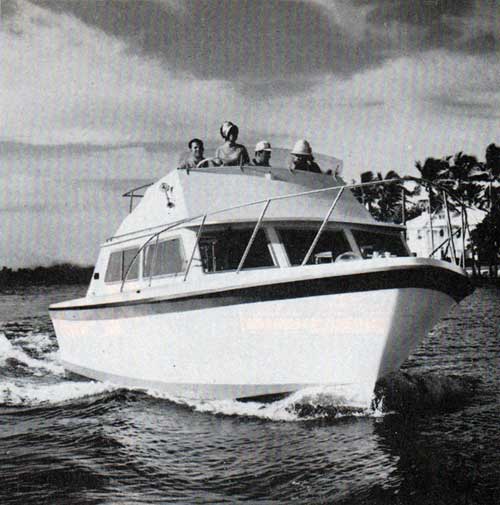 Luhrs boats have always enjoyed the reputation for style, value, and performance.
But now, with the Super 320 comes a new dimension... LUXURY! This 32-foot beauty is all rugged, reinforced fiberglass from keel to cabin top.
Board her. Notice the elegance of the teak trim and formica paneling. Kick off your shoes.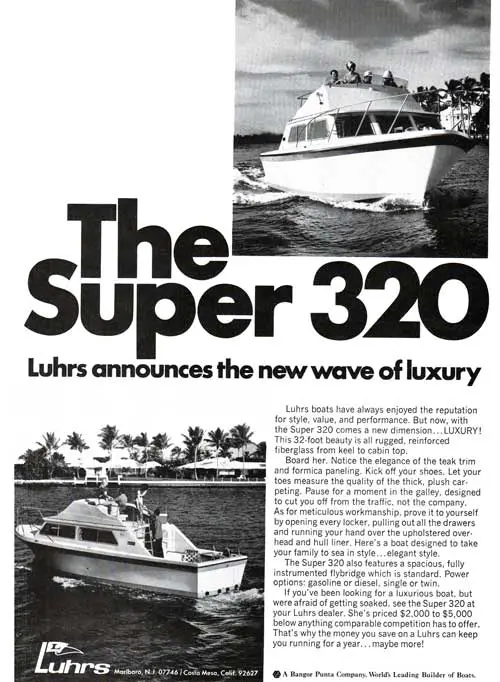 Let your toes measure the quality of the thick, plush carpeting. Pause for a moment in the galley, designed to cut you off from the traffic, not the company.
As for meticulous workmanship, prove it to yourself by opening every locker, pulling out all the drawers and running your hand over the upholstered overhead and hull liner.
Here's a boat designed to take your family to sea in style … elegant style.
The Super 320 yacht also features a spacious, fully instrumented flybridge which is standard. Power options: gasoline or diesel, single or twin.
If you've been looking for a luxurious boat, but were afraid of getting soaked, see the Super 320 at your Luhrs dealer.
She's priced $2,000 to $5,000 below anything comparable competition has to offer. That's why the money you save on a Luhrs can keep you running for a year … maybe more!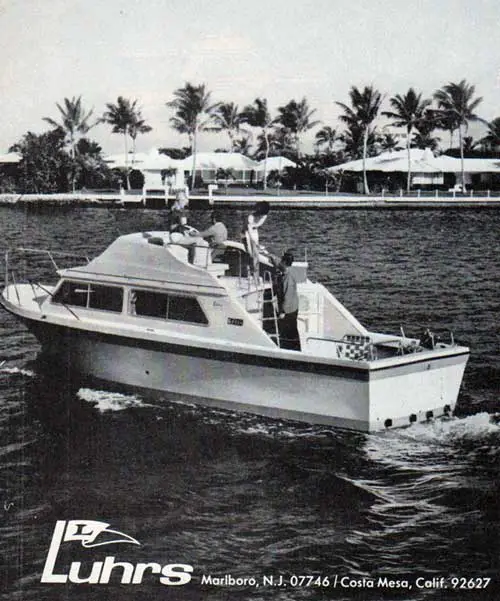 Luhrs | World's Leading Builder of Boats
Marlboro N.J. 07746 | Costa Mesa, California 92627
A Bangor Punta Company
GG Archives REF: BPLUH-008-1971-BW-AD