Luhrs Builds Boats For Men With Women in Mind (1973)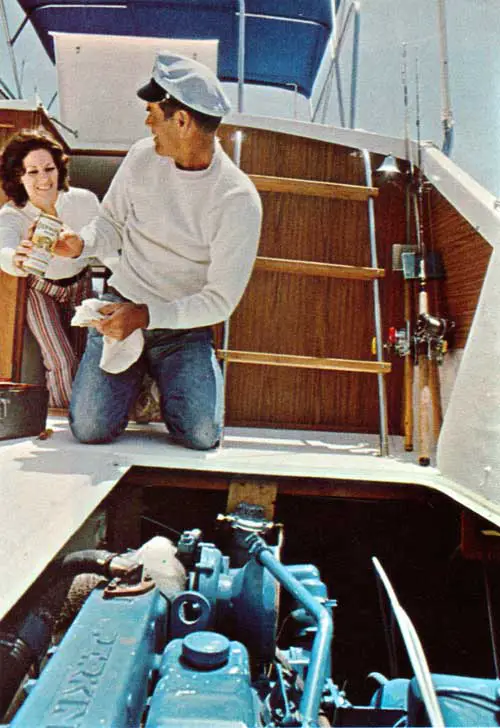 Being served refreshments (Olympia Beer) by the first mate after maintaining the engine ... Priceless.
Ask a Luhrs owner why he picked Luhrs out of all the boats on the market and he'll most likely give you a one word answer … Value!
That's because, dollar for dollar, Luhrs is the best value on the water today.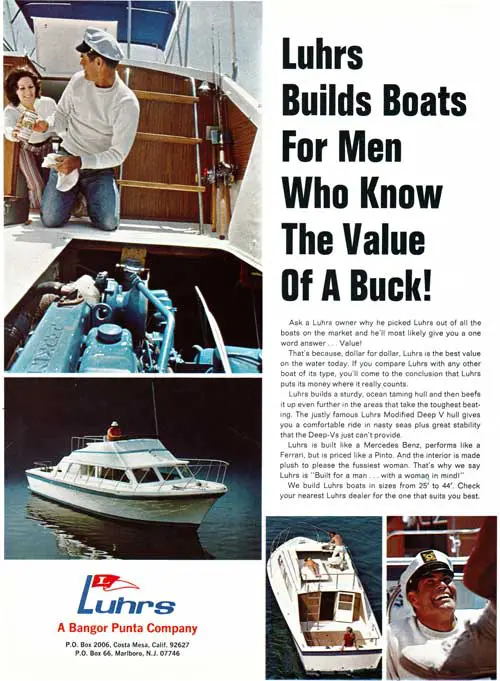 If you compare Luhrs with any other boat of its type, you'll come to the conclusion that Luhrs puts its money where it really counts.
Luhrs builds a sturdy, ocean taming hull and then beefs it up even further in the areas that take the toughest beating.
The justly famous Luhrs Modified Deep V hull gives you a comfortable ride in nasty seas plus great stability that the Deep-Vs just can't provide.
Luhrs is built like a Mercedes Benz, performs like a Ferrari, but is priced like a Pinto. And the interior is made plush to please the fussiest woman. That's why we say Luhrs is "Built for a man … with a woman in mind!"
We build Luhrs boats in sizes from 25' to 44'. Check your nearest Luhrs dealer for the one that suits you best.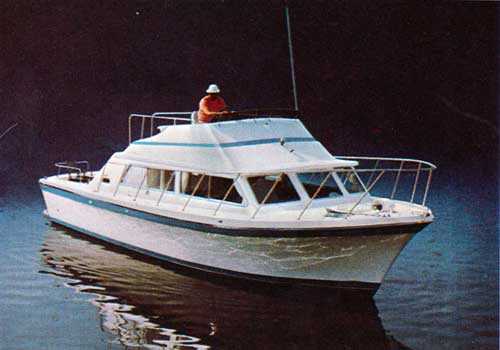 Luhrs
Costa Mesa, Calif. 92627 | Marlboro, N.J. 07746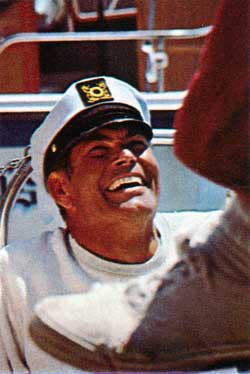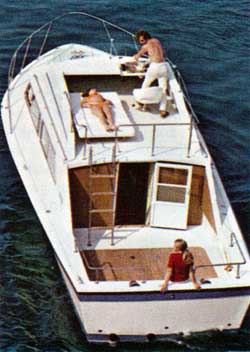 A Bangor Punta Company
GG Archives REF: BPLUH-019-1973-C-AD