Luhrs Super 320: A Man's Boat for a Man's World (1971)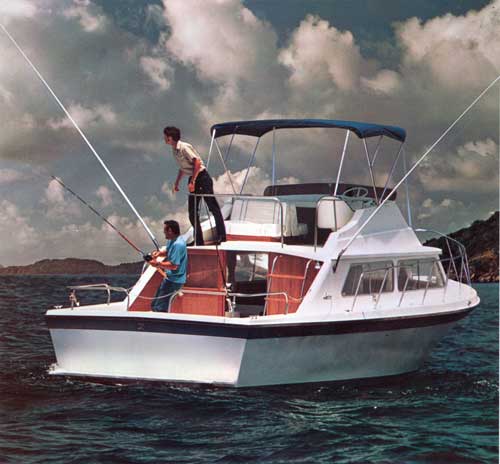 If there's anything to compare with getting offshore on a warm, sunny day ... we don't know what it could be.
And that's why we design and build boats that can range out beyond the point where the "compromise cruisers" fear to travel.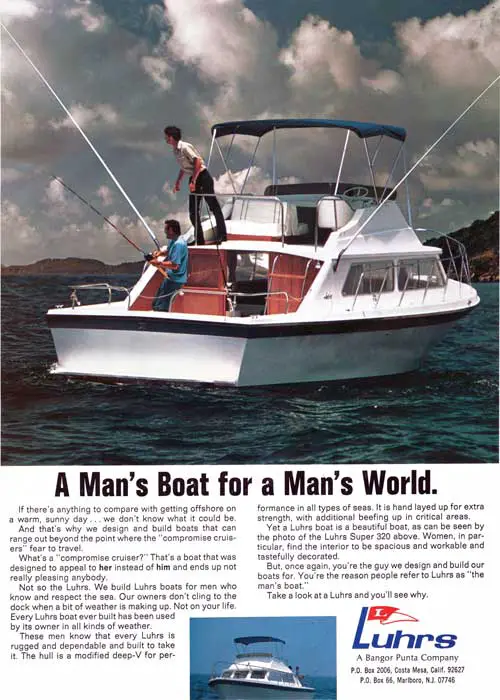 What's a "compromise cruiser?" That's a boat that was designed to appeal to her instead of him and ends up not really pleasing anybody.
Not so the Luhrs. We build Luhrs boats for men who know and respect the sea. Our owners don't cling to the dock when a bit of weather is making up. Not on your life.
Every Luhrs boat ever built has been used by its owner in all kinds of weather.
These men know that every Luhrs is rugged and dependable and built to take it. The hull is a modified deep-V for performance in all types of seas. It is hand layed up for extra strength, with additional beefing up in critical areas.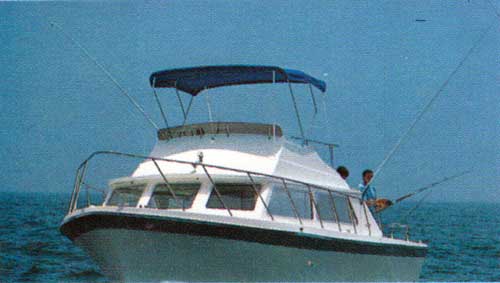 Yet a Luhrs boat is a beautiful boat, as can be seen by the photo of the Luhrs Super 320 above. Women, in particular, find the interior to be spacious and workable and tastefully decorated.
But, once again, you're the guy we design and build our boats for. You're the reason people refer to Luhrs as "the man's boat."
Take a look at a Luhrs and you'll see why.
Luhrs
Costa Mesa, Calif. 92627 | Marlboro, N.J. 07746
A Bangor Punta Company
GG Archives REF: BPLUH-009-1971-C-AD